How-do ladies and gentlemen of Der Blitzen Sphincters? Hopefully I'll get to me some of you in the coming months.
I've recently moved to Somerset with my girlfriend, Mandi. I've had vee-dubs ever since I could drive and, having been dub-less for the last 2 years whilst travelling the world, I'm back with these two late westfalias.
As they arrived at my secret location near Taunton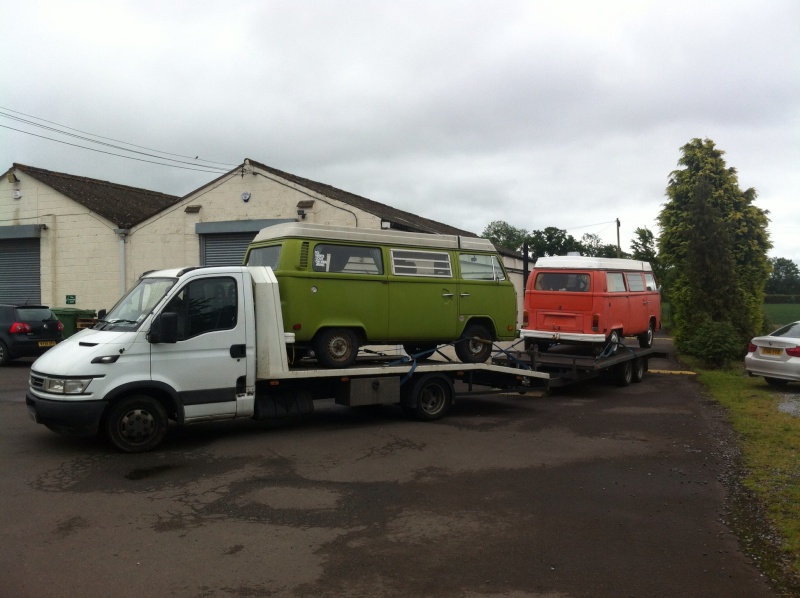 First up, the green one got all my attention as it appeared to be the closest to an MOT - and I was right! A couple of electrical issues later and a fresh MOT printed out at first time of asking. A little trip over the bridge to DVLA and a few days later my registration and a tax disc arrived in the post.
The biggest let down with the bus, aside from some rusty bubbles on the drivers side and some beer mat sized holes in the wheel arches, was the roof. Moldy beyond the point of cleaning, and with the luggage rack scraped and bashed within an inch of it's life, I dived in armed with fiberglass, P38 and some marine standard enamel paint.
Many hours, and a few swear words later here's a before and after.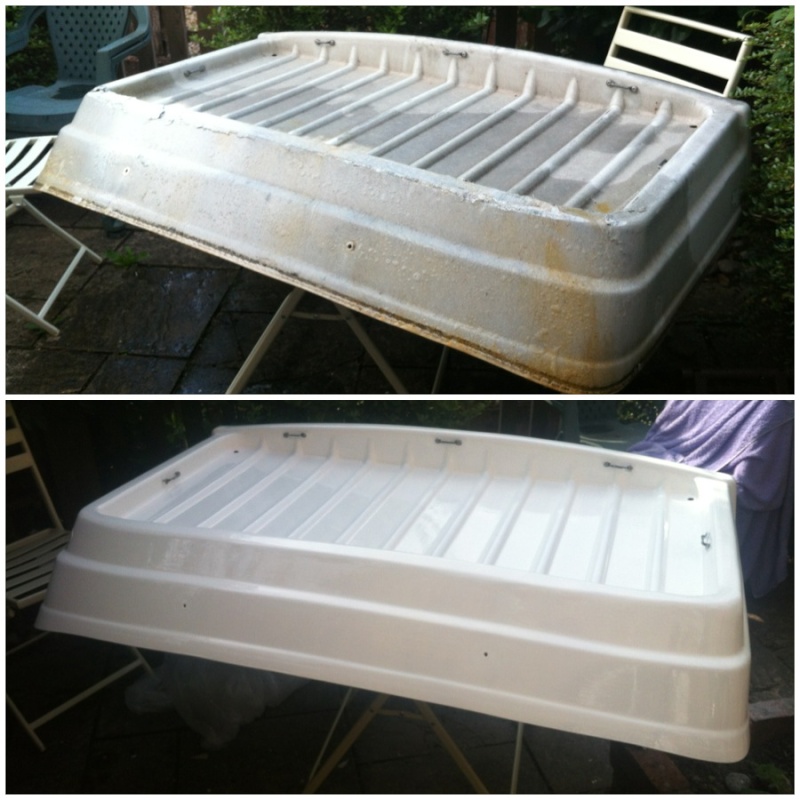 Never done anything like that before, so was pretty pleased with the outcome. I wet sanded the finish after these pics were taken and it ended up as smooth as The Fonz, two thumbs, a mirror and.... Ayyyyyy!