Yep you guessed it Dan
Well as most of you guys know, I picked her up Friday nite & brought her along to the club meet.
Then Saturday morning I had to get the bus up to Paul in Brizzle for 8am for it's MOT which it aced ... cheers for getting up early dude you're a
Then picked up the seized original engine from the chap in Bedminster en-route home from the MOT.
I'd noticed on Friday nite that the Vamp had one (knackered) cross-ply & one ok radial on the rear axle, so shot Sharon off to see Gazza in Burnham to get a pair of 155 firestone F560's shod on the rears from Gazza's private stash .... You are also a
dude cheers for that!
He rang me before Sharon left him & told me that one of the OSR wheel bolts wouldn't tighten up properly & made me promise him I'd Loctite it before going to Bug Boogie on the Sunday, which I did as soon as she got back home, so I wouldn't forget to do it!
As Gazza had stuck a pair of newer F560'son the back we now had a spare on a rim to go under the bonnet so I set about removing the 3 bags of cement that was 'trying' to weight down the un slammed nose of her .... and this is what she looked like without them!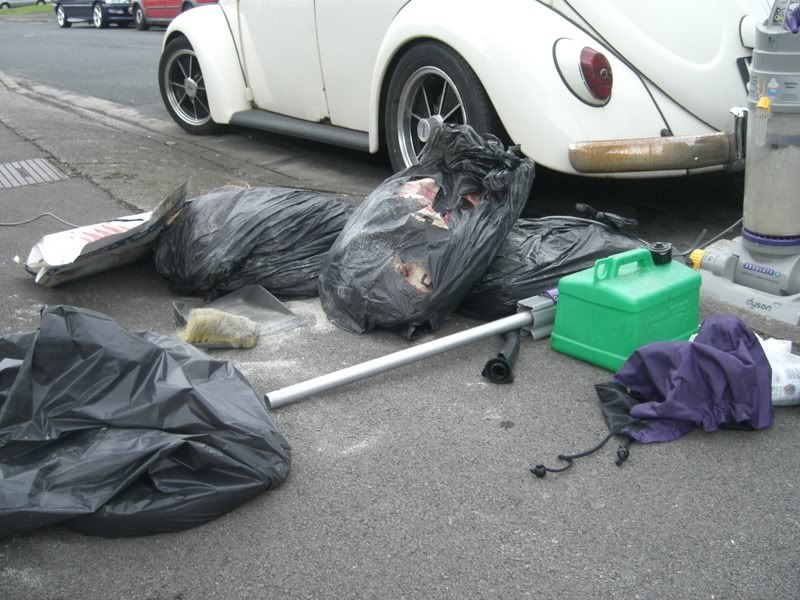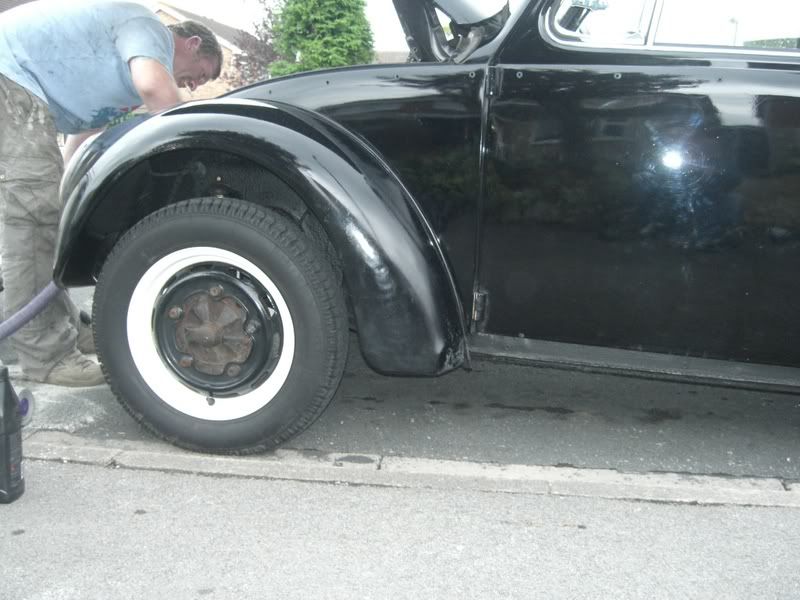 So I had to re-bag the cement so Sharon wouldn't be looking at the clouds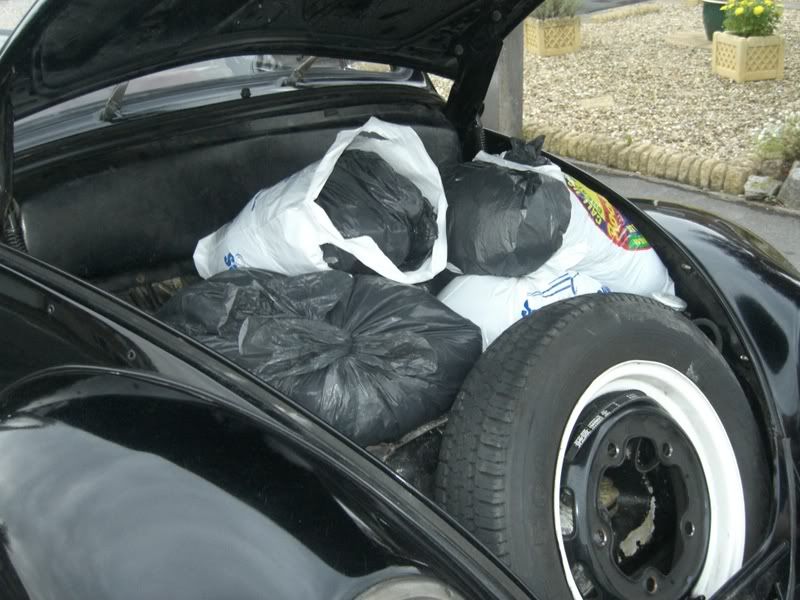 Also fitted the front T bars as i could get to the mounts now the cement had been moved out of the wheel well.
Sharon took her to the hand car wash in Highbridge on the way home from getting the tyres done so she looked all shiney
This is what she looked like after all the fussing ready to set off Sunday morning, including my roof rack as a finishing touch!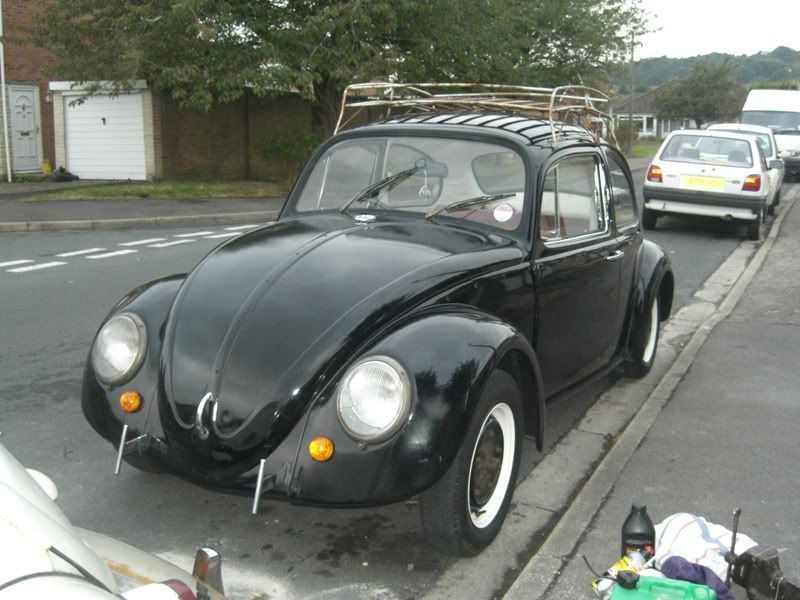 So we set off about 8am Sunday morning & had a pleasant drive to the event.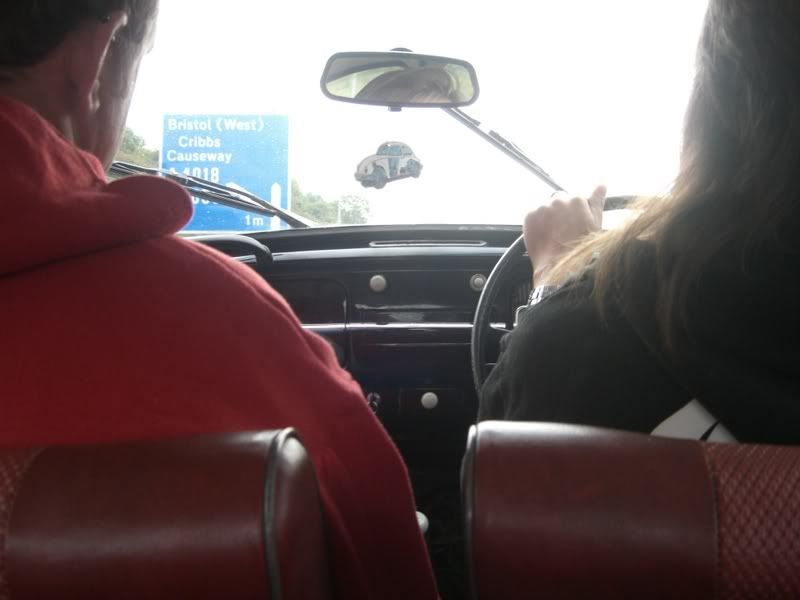 We got to within 6 feet of crossing the entrance to the show & the car sounded & felt like she had a flat tyre, so i got out and Sharon drove it forwards a couple of foot & the NSR whell almost fell off!
So completely blocking the entrance top the show & whipped out the luckily remembered jack & got the whell bolts back in, realising that 2 of the threads in the drum had threaded
At this stage I would like to say that I
DO NOT
hold Gazza responsible for this happening & have rang him already last nite to tell him this before writing this!
It seems that the threads were already shafted in my opinion & we were extreamly luckily that it happened where it did & not on the motorway
So I decided to call the recovery truck to make sure we got home safely as & for one was not going to try driving her home with three wheel bolts & risking the 3 of us any damage!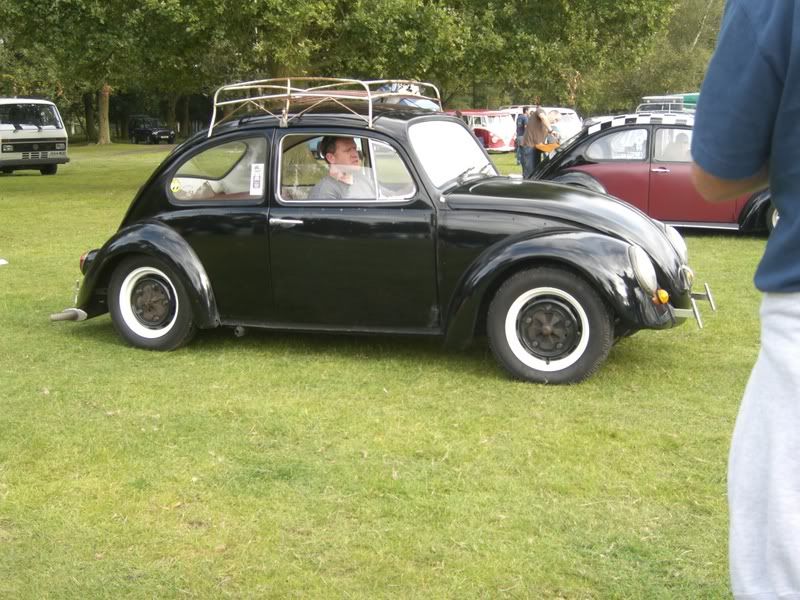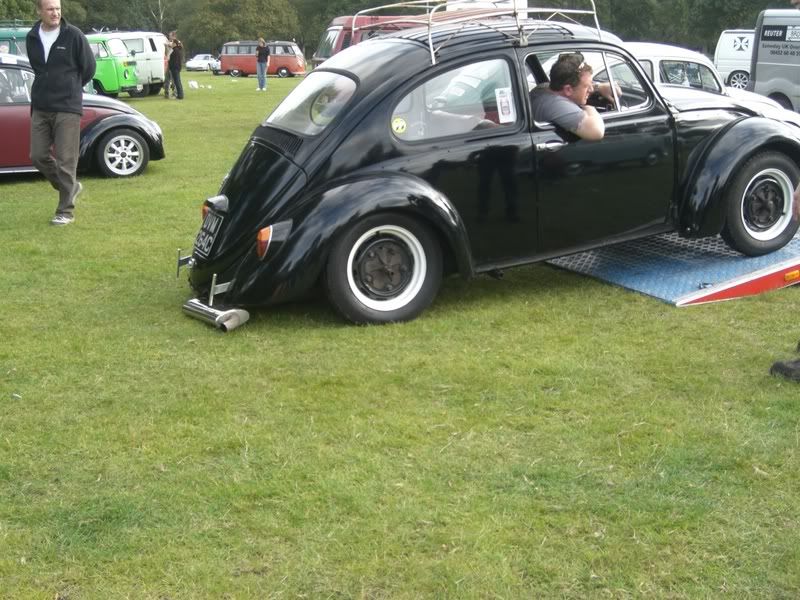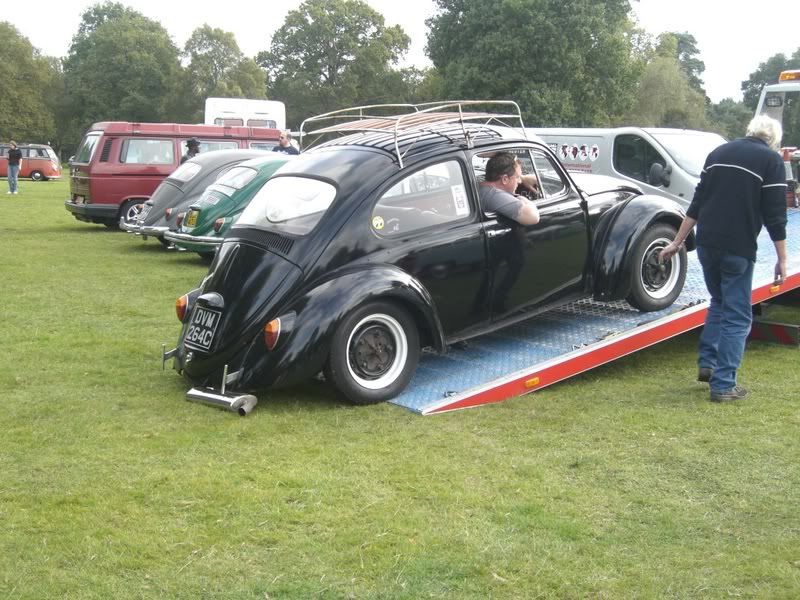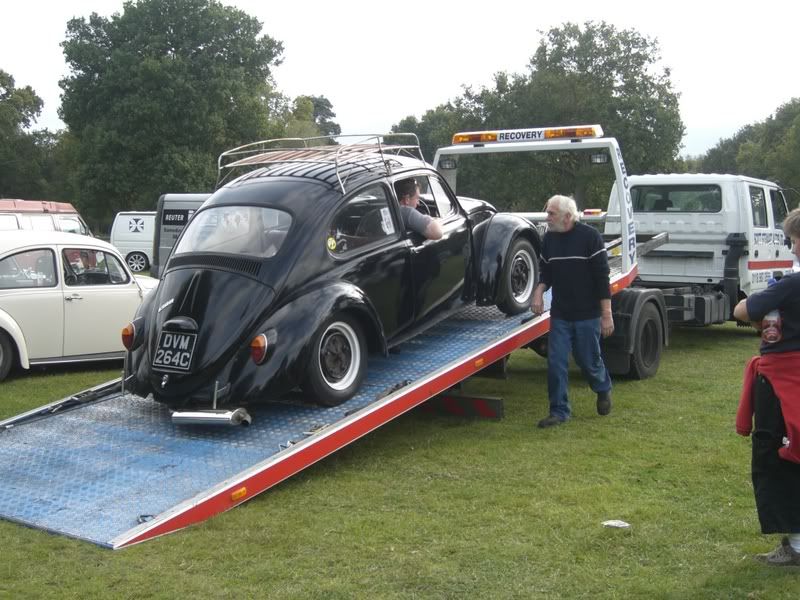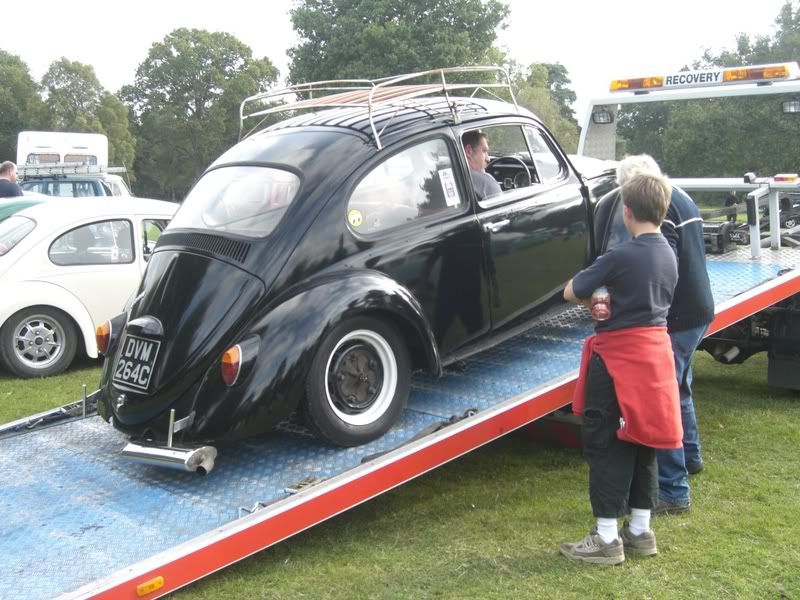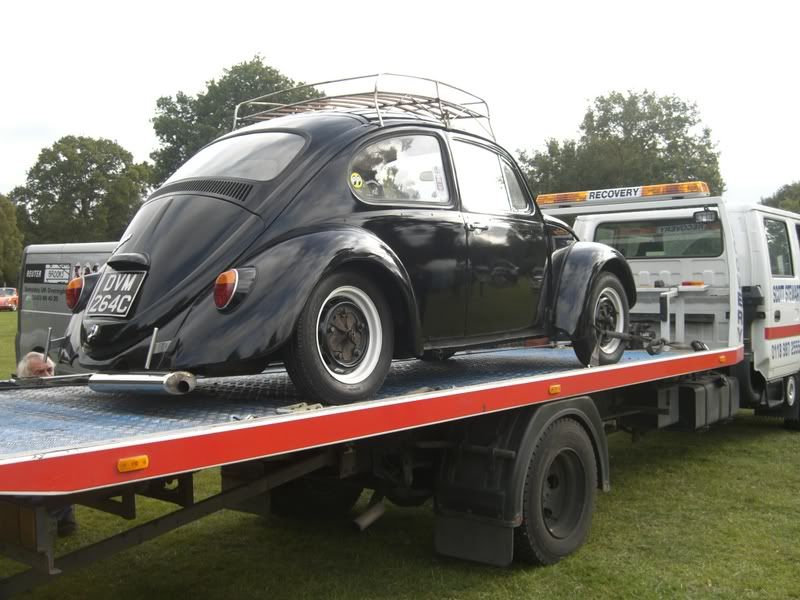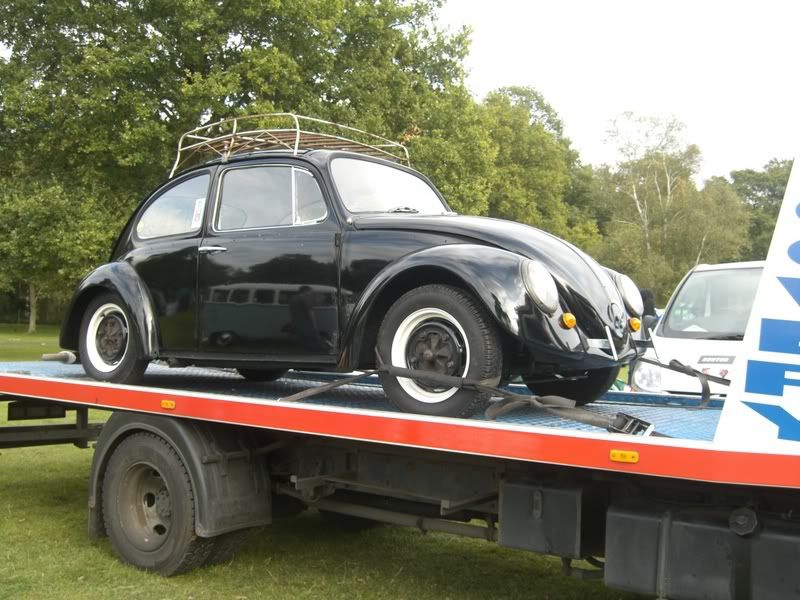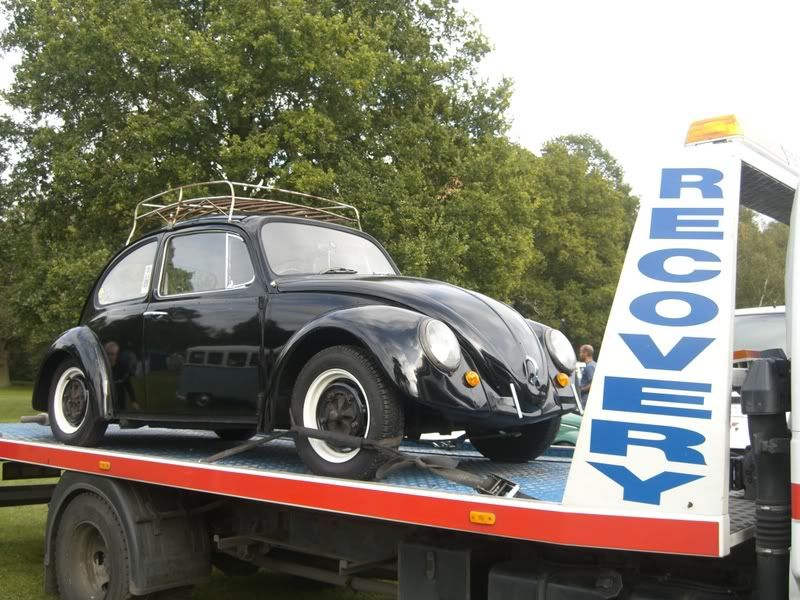 So we set off for home about 4pm after having a nice chilled afternoon, only to end up in the motorway chaos that was the accident & closure of the M4 due to the terrible accident
Here's us after being stationary for almost an hour on the motorway.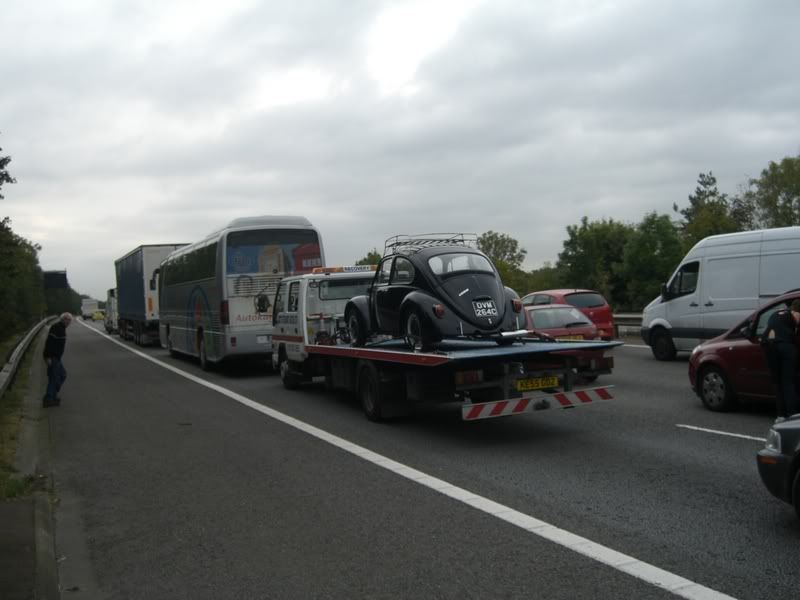 We got going again althou at a crawl as they took the M4 down to 1 lane & off at junction 14 cos they had to turn round almost a complete junction's worth of traffic and send it escorted back to where they were sending us off ... you can imagine the chaos & heated driving styles of everyone in the queues!
When they sent us off the M4 we got sent towards the A4 but that was at a stand still as you can imagine as the entire M4 was being routed down to it, so I suggested that we could get the recovery truck 3 point turned & head off home above the M4 corridor towards Swindon, which the recovery driver had already been thinking! this was taken mid turn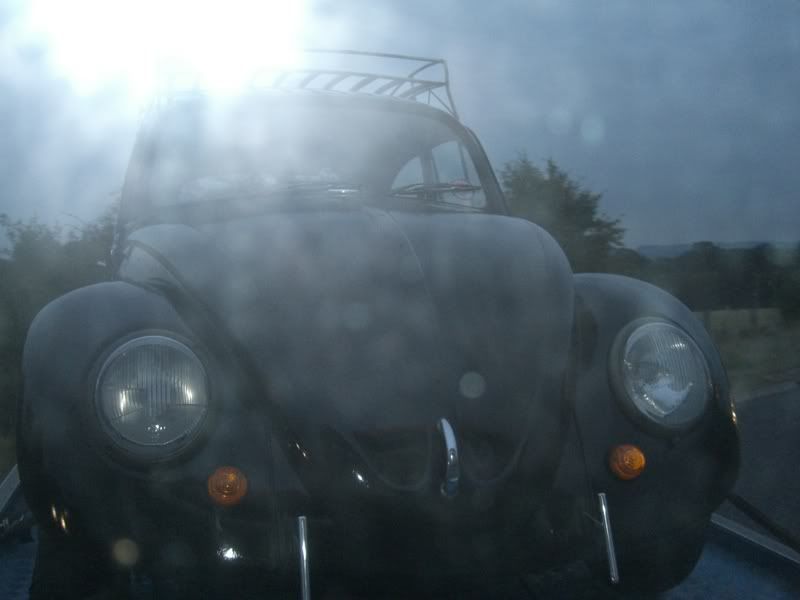 We were very lucky with our revovery driver who was a really pleasant fella & even allowed us to stop for a ciggy at Leigh Delemare
We got home at gone 9pm absolutely shattered so we ordered a curry delivery & went to bed by 11pm!
Today I have ordered a new pair of rear drums from Euro in Filton & will collect them on the way to the station tomorrow evening. Under £60 as well which I was pleased with
Does anyone have 5 spare pre '67 wheel bolts (really short thread compared to the later 4 stud wheel bolts) they no longer need please? As I'm taking no chances by re-fitting the ones off the knackered drum.