Ok then we got on the 20th of may 2003 from a lady in BRIDGWATER. When we got her she was standard heres the first pics of her in NEWQUAY (RTTS).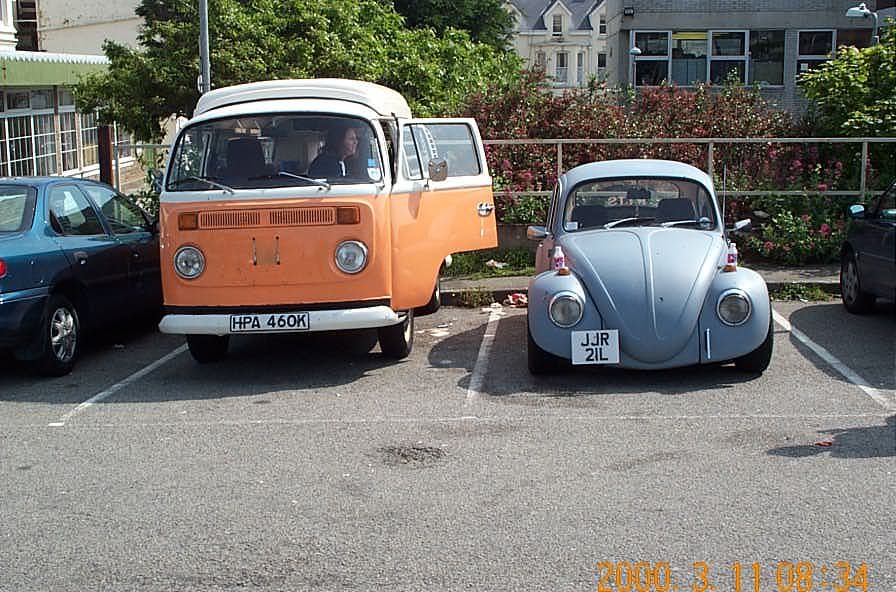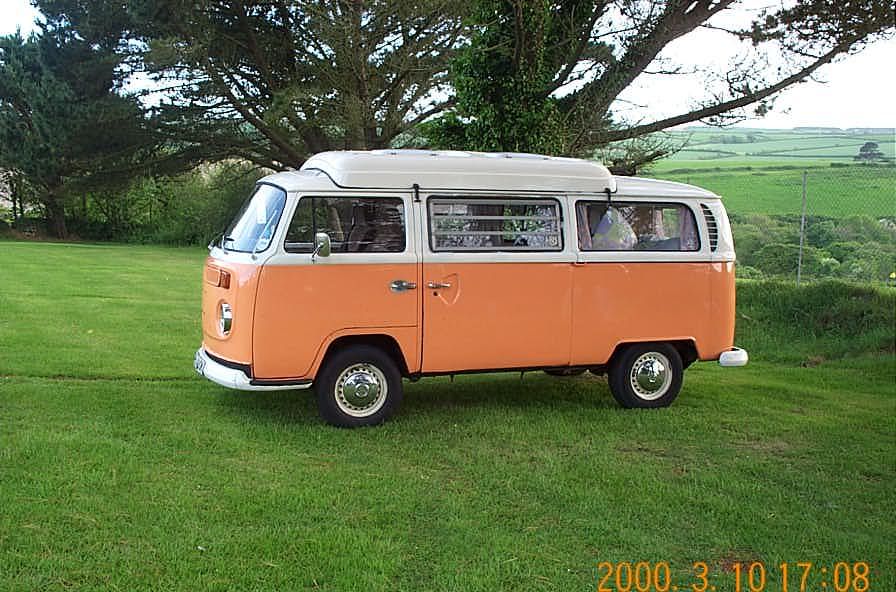 She was a dormobile conversion and we thought she was pretty sound when we got her ??? but she was full of cardboard, paper, expanding foam, fibreglass and filler the front panel, sills, roof and upper rear end was held together with it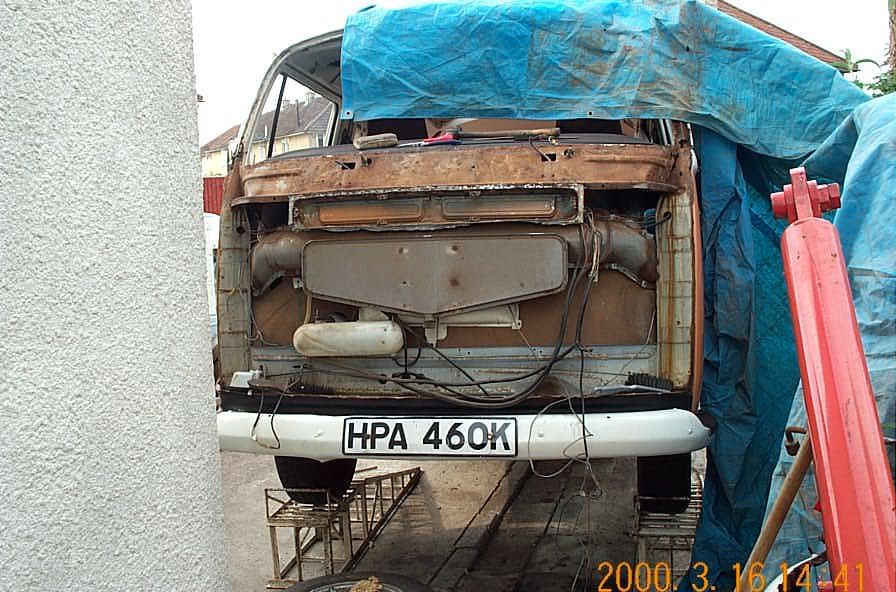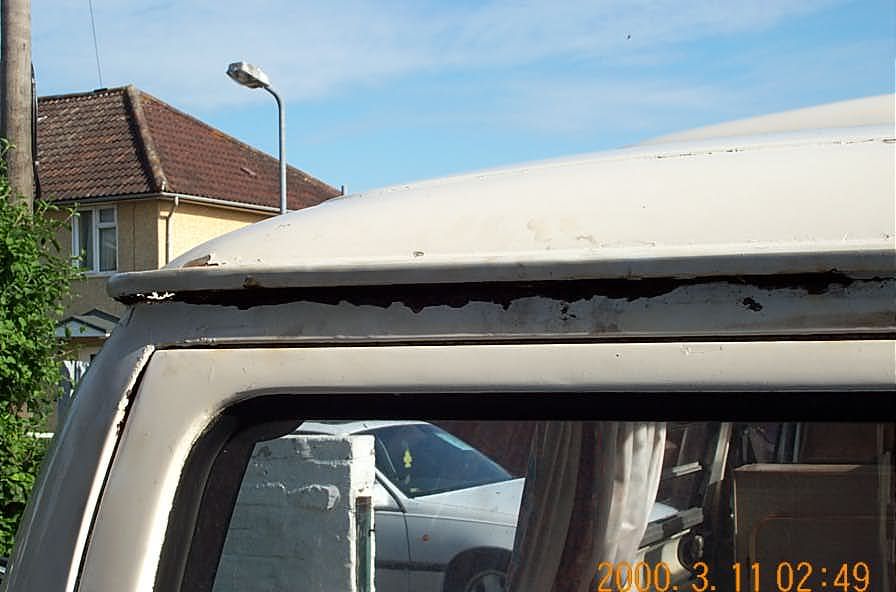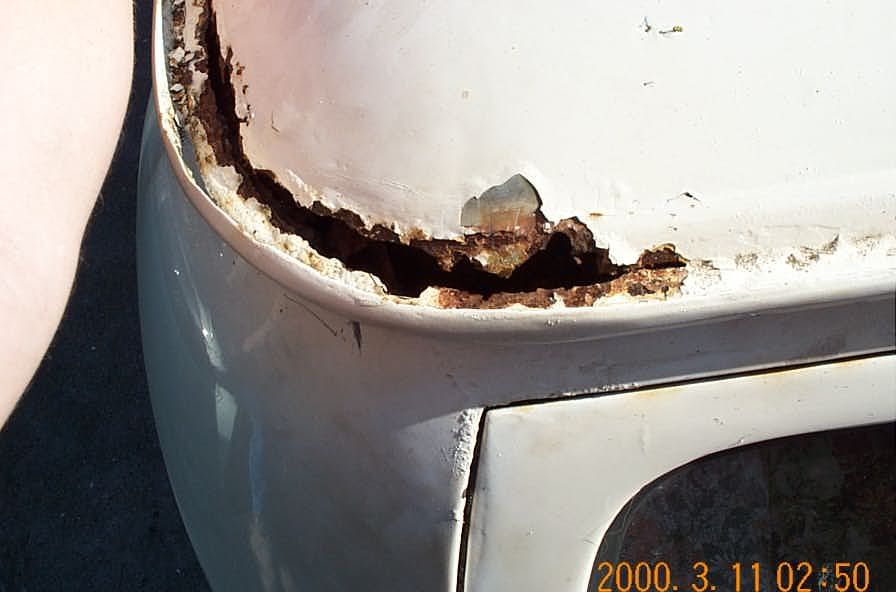 The front panel came off with a electrical screwdriver the sills had good kick and they dropped off and as for the roof you could lift it up. The rear end around the engine lid and tailgate was knackered so i cut it all back and rebuilt it all with new panels and fitted teardrop lights in the rear. I also took the beam out and had it cut and turned (B+K) and lowered the back.
she had already had new front and rear arches when we got her and a shed load of welding to the chassis. We done loads of bodywork and put her in primer.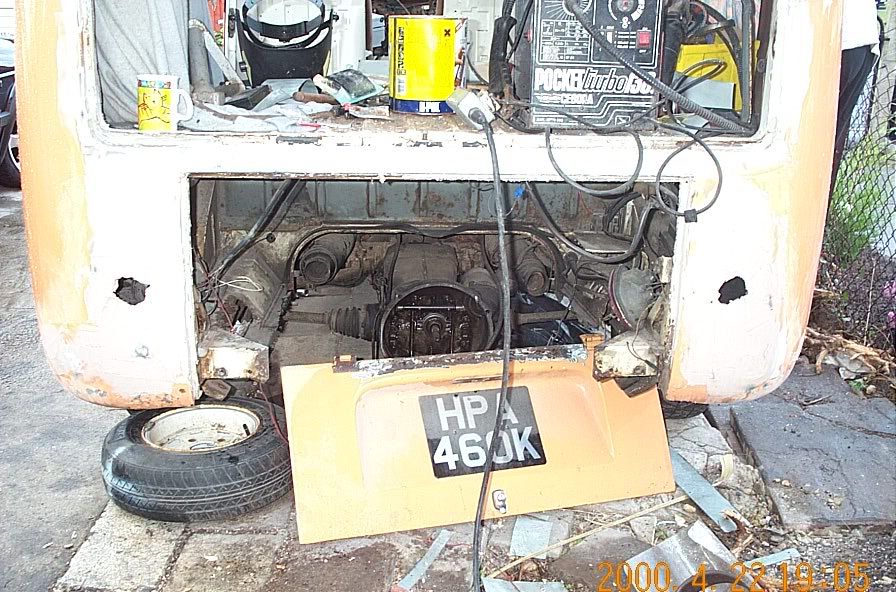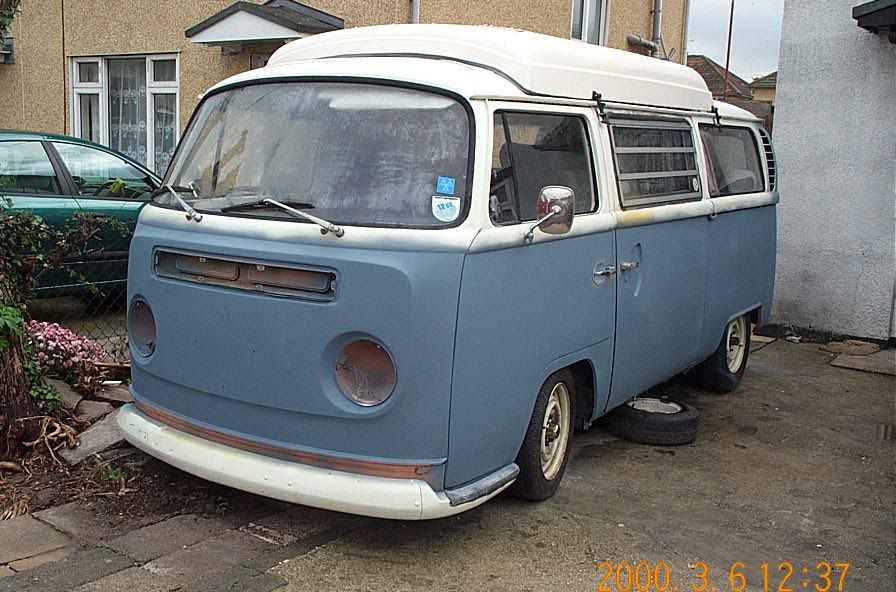 We went to vanfest 03 and got a imported beam with JK adjusters fitted. I then tinted the windows and got a new set of 5.5j 15 centrelines with yokos i had to lower the rear some more and remove the front anti-roll bar.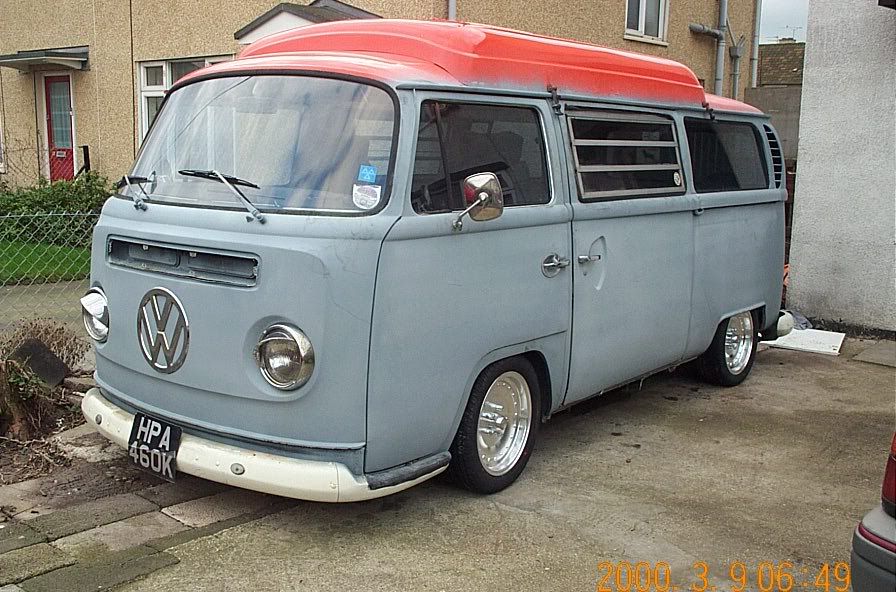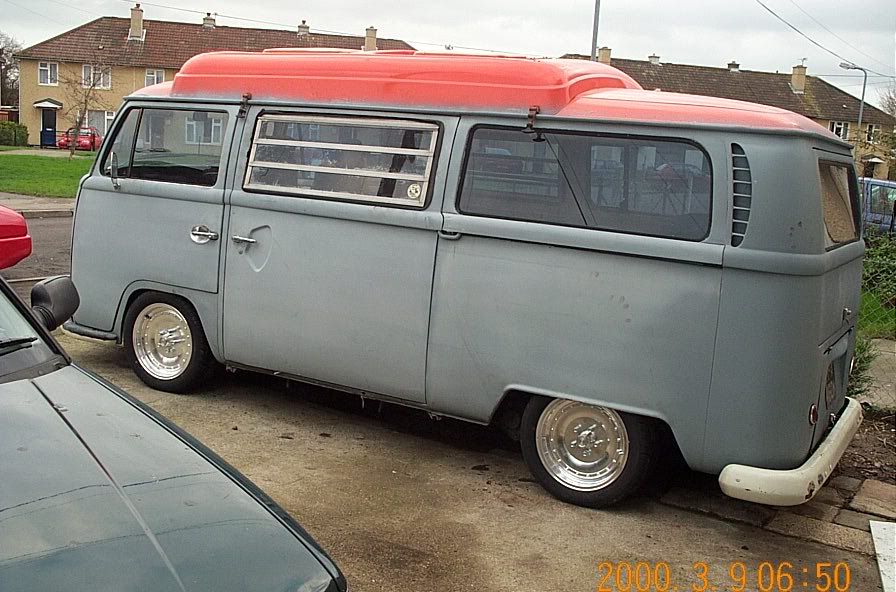 The engine was then rebuilt with 1641 p+bs, engel cam, two new heads,empi cam followers, hardened collets, comp crank kit, lightened flywheel, high pressure oil pump with external filter and a 72 row cooler with electric fan new, empi breather box, bearings and gaskets, progressive webber carb, stainless steel exhaust and fully chrome dressed..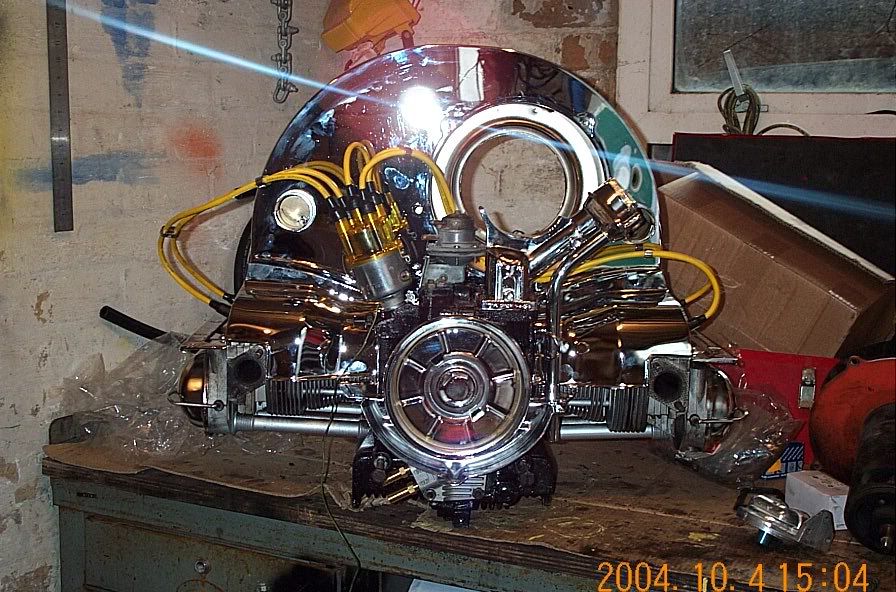 We then got a imported sliding door from relics ££££.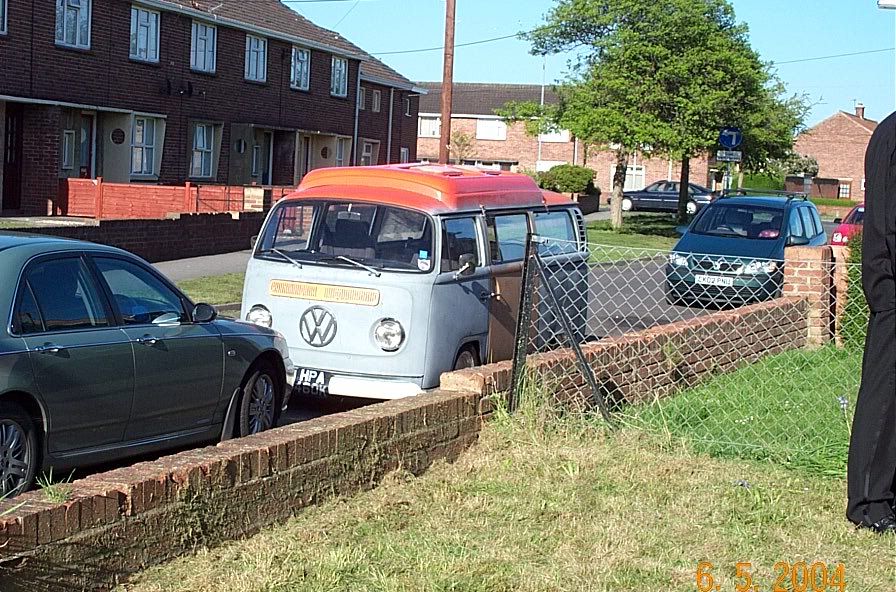 She went to a mates bodyshop for final prep and paint in may 2004 they fitted a early lower front panel smoothed the front grill out fitted new door skins and played about with her to get her straighter then she was. She was then moved to the paint shop and had 6 coats of BMW DAKAR YELLOW and ALFA ROMEO CREAM then about 10-15 coats of laquer. The dash had a nice job done for free.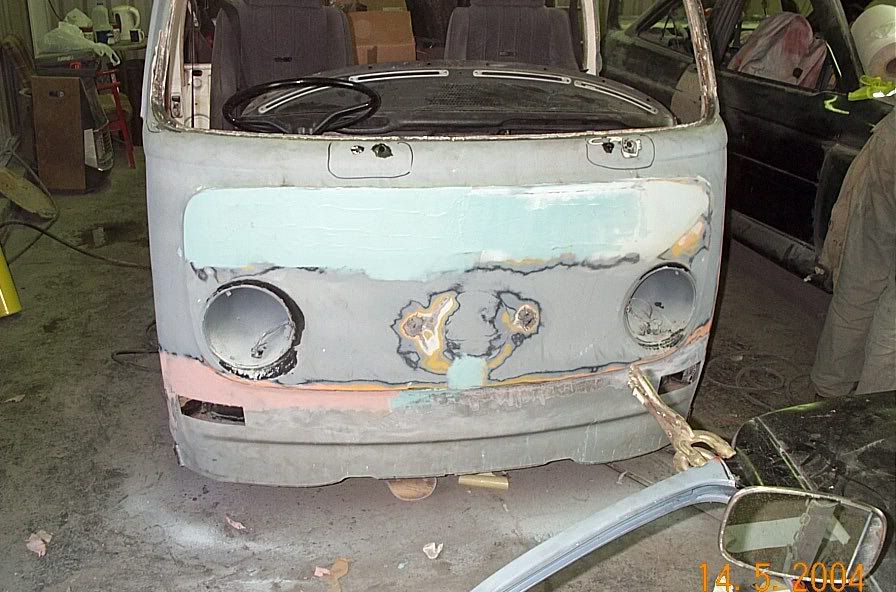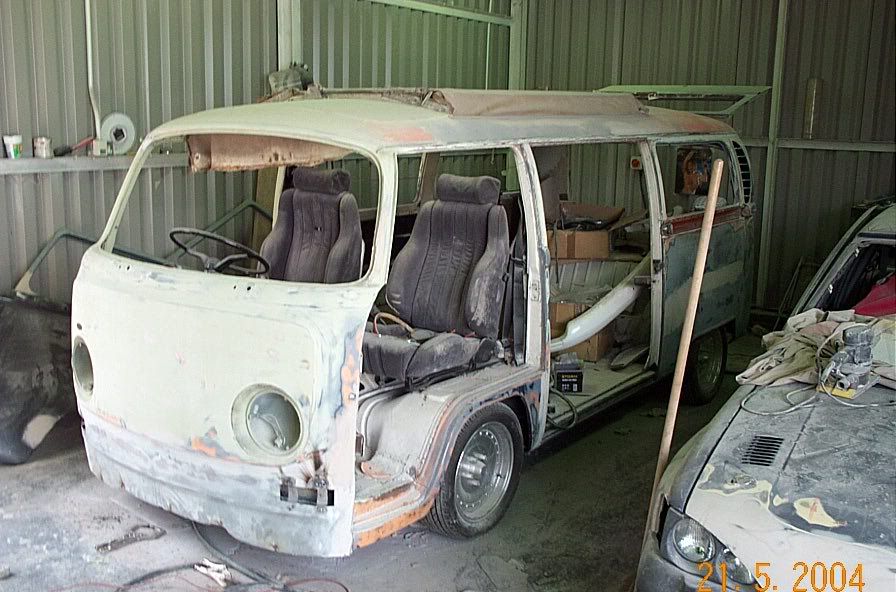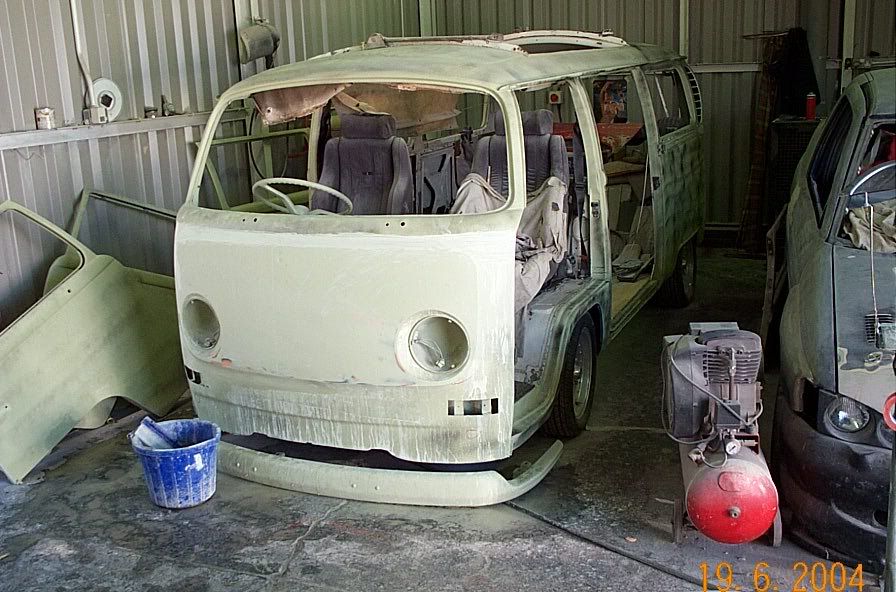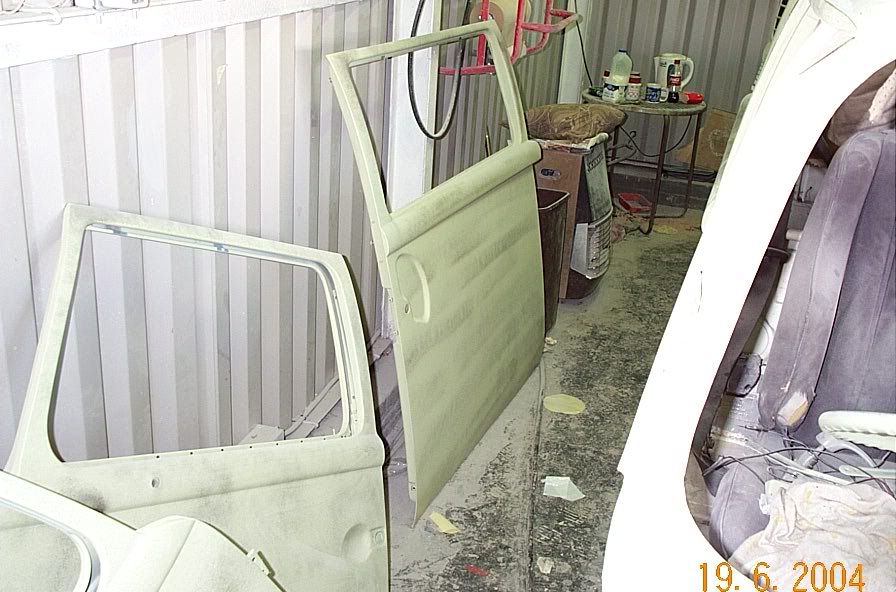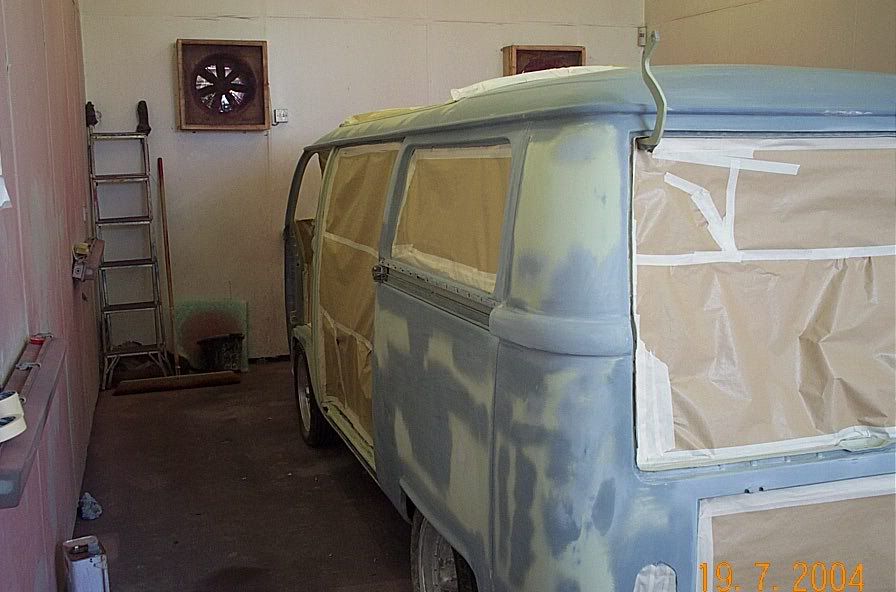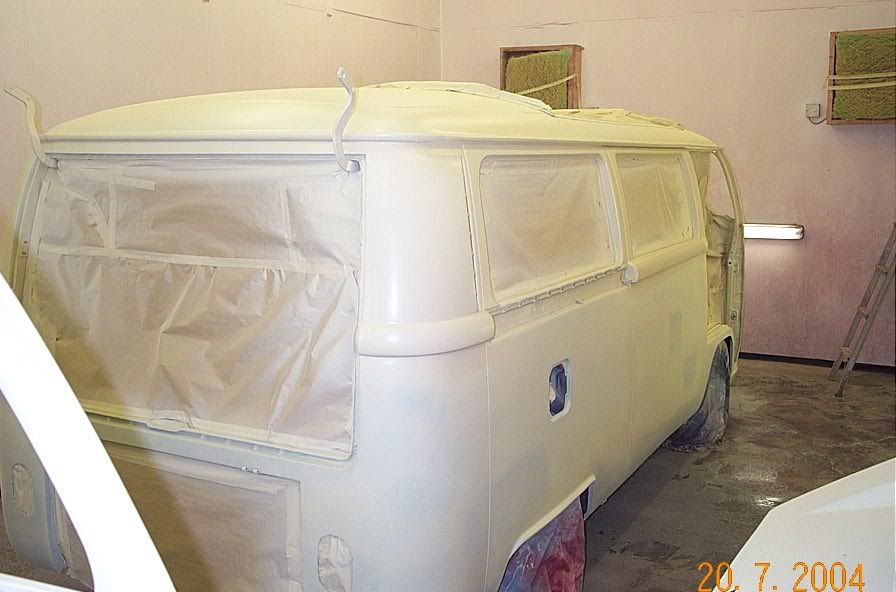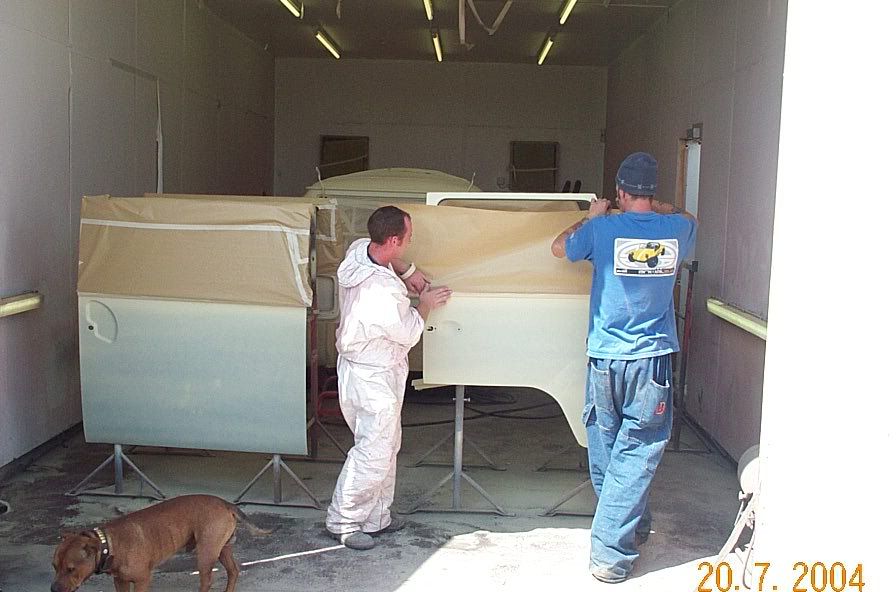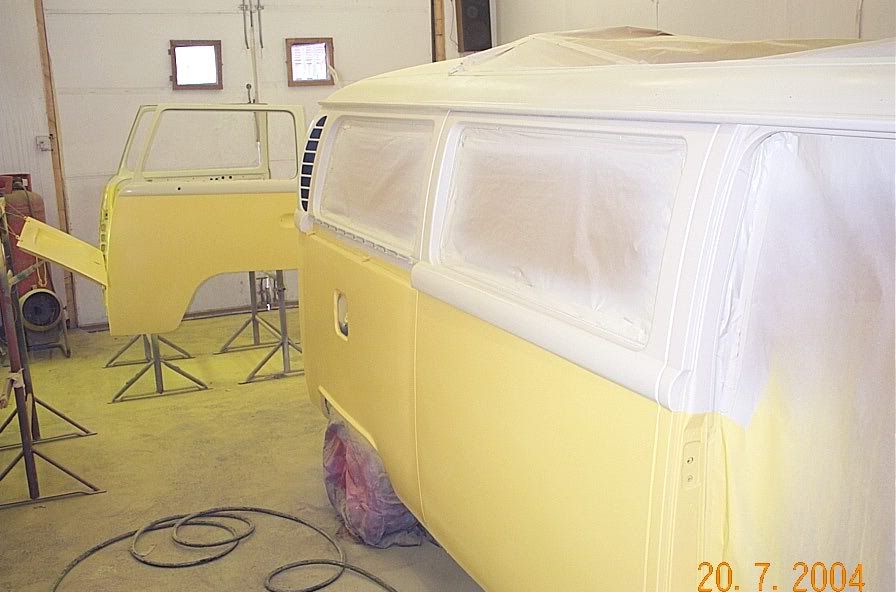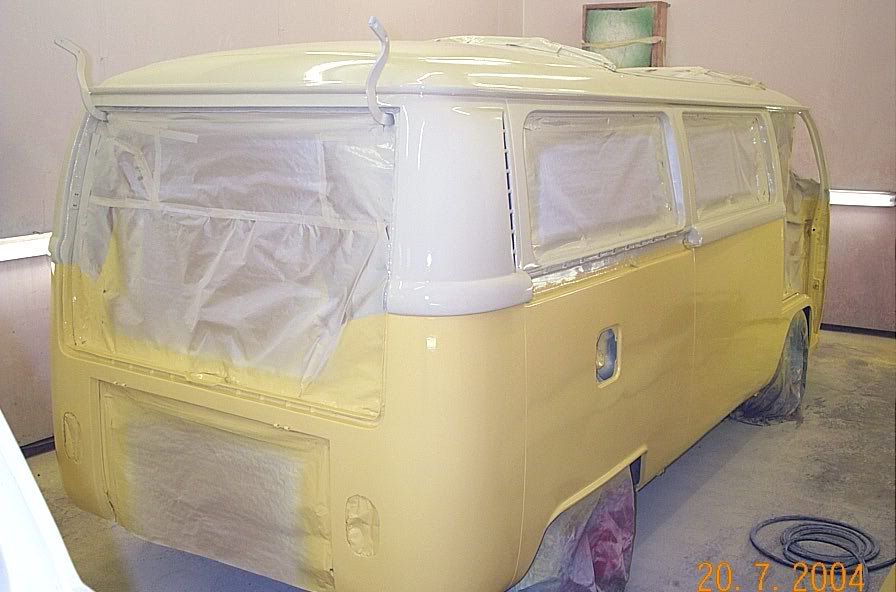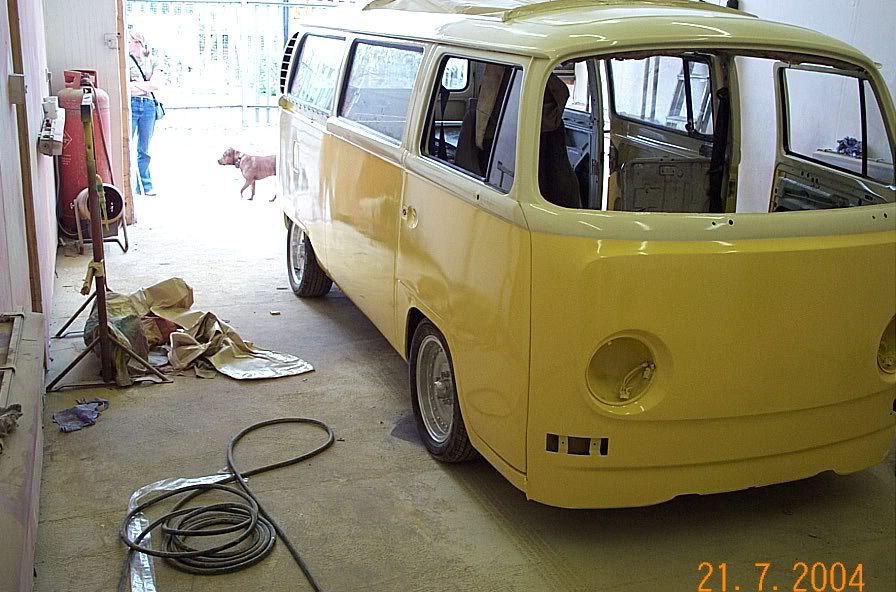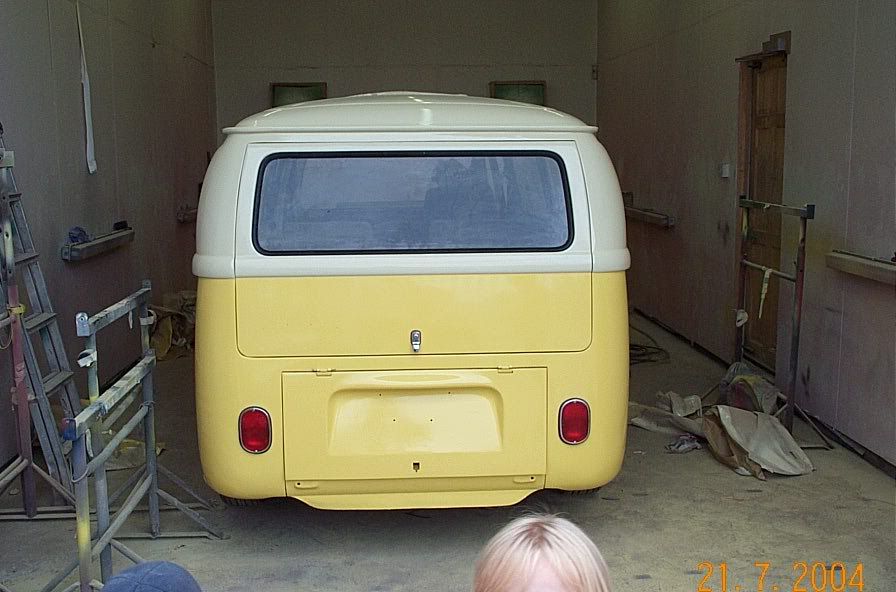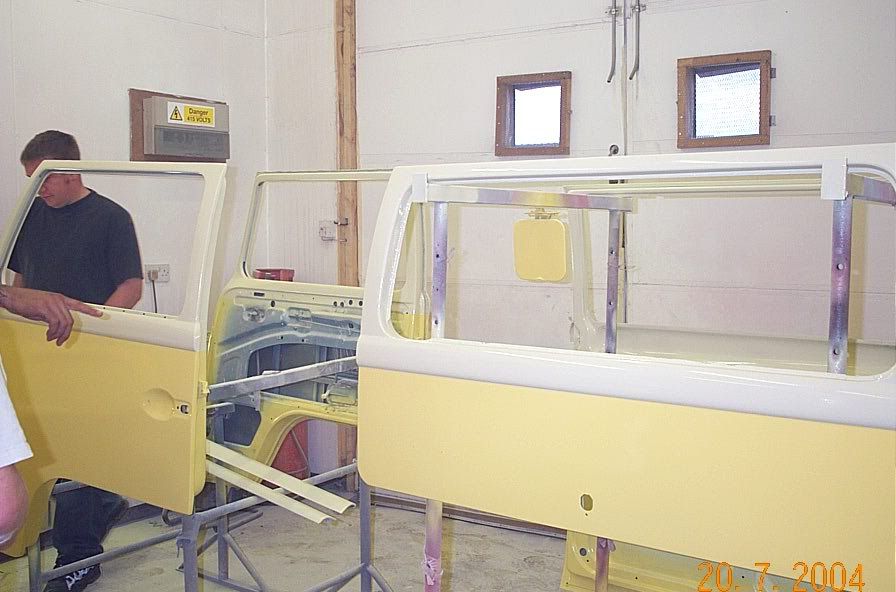 We got her home fitted her back together with all new window and door rubbers new fibre glass bumpers new chrome new complete us spec rear lights. Modified some devon interior to accomadate a twin 12" sony explod sub box and covered the whole interior with some grey fleece..
It was then ready for the rest of the summer shows JAMBOREE was a great weekend with loads of interest and praise (apart for the regulator packing up)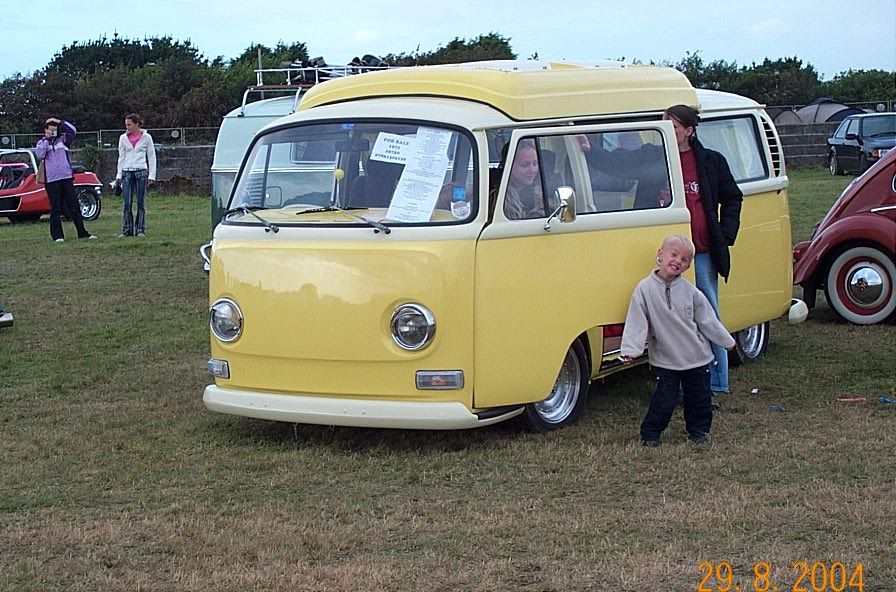 We went to VANFEST which was great aswell loads of interest in her again this time she came 1st in the custom van section that was pretty cool
.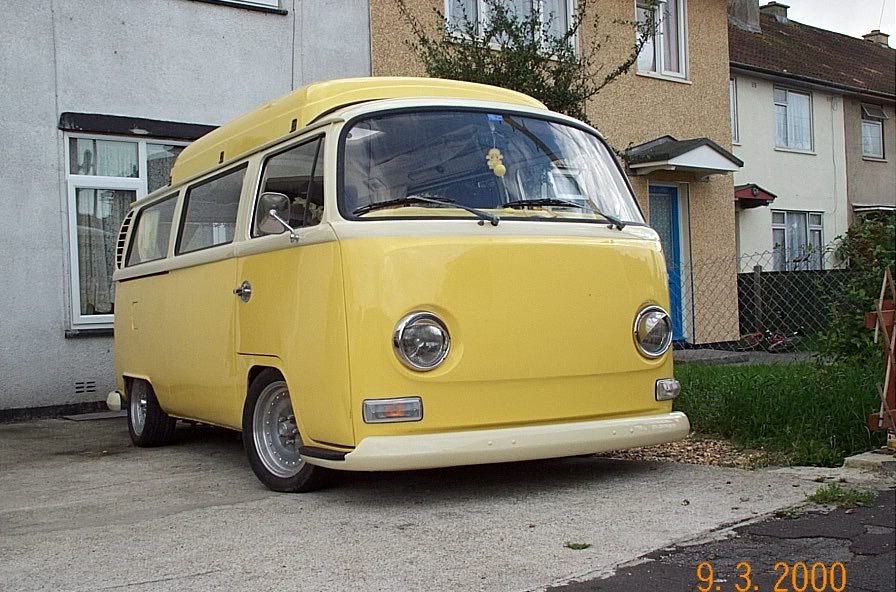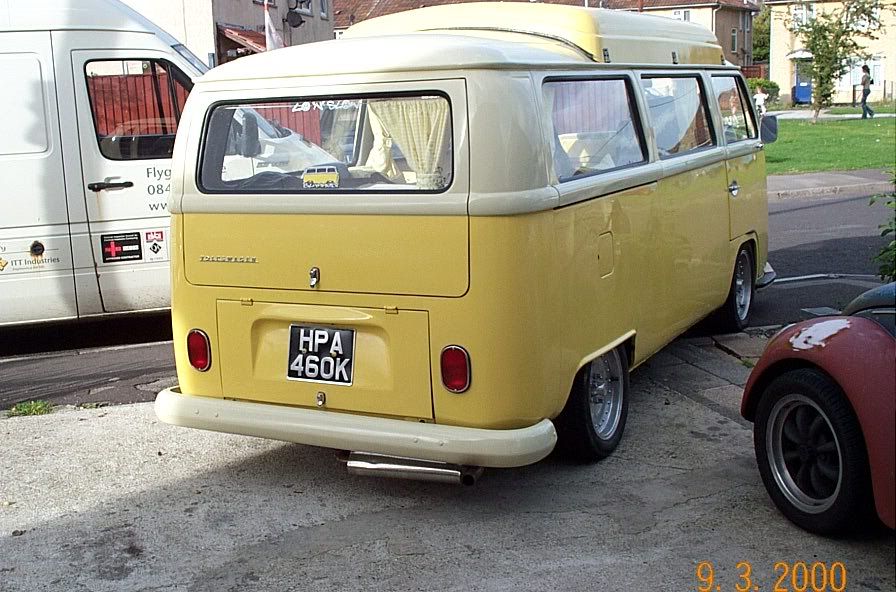 Every time i used her people would just stop and watch us drive down the road. When she was parked in a car park their would be a croud around her. Driving on the road you could see other drivers turning round or looking in the mirror. She got loads of interest and praise everywhere she went.
Then in january 05 we decided to part company to make way for the 65 crew cab EVA
This was a sad sad day but hey good things will come of it