Heres my old 1964 Splitscreen crewcab these first pics are al i saw of her before i paid £4000 for here over the phone.. She was ment to turn up all welded, running MOTed and on the road but i got screwed over big time.. She turned up like this with a engine on the bed and a load of panels inside so i was p1ssed to say the least.. I went made on them and they agreed to give my money back and collect it from me.. BUT she was the only crewcab for at the time so i kept her and dealt with it..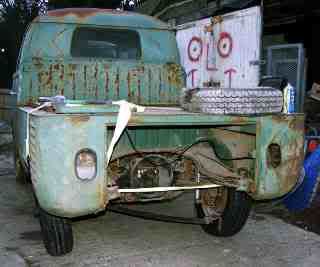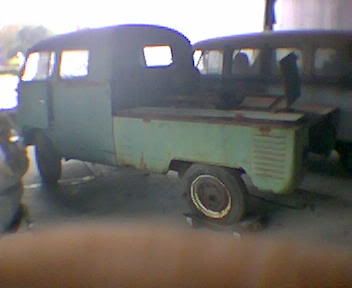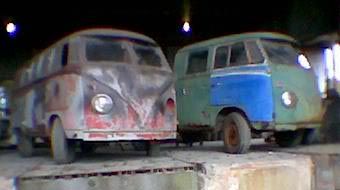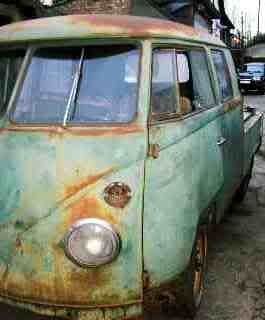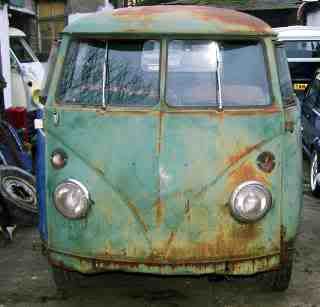 I sat about just getting her solid and on the road..
But the first thing was a lowered front beam which was just cut and turned and wasn't low enough... see...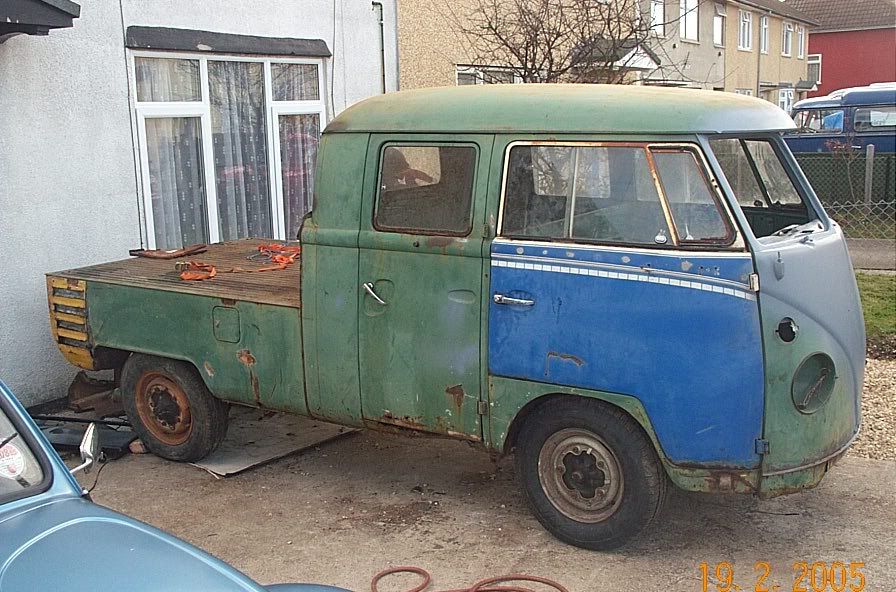 So i got hold of a adjustable beam and chuckked that in.. A bit better..
She also came with NO dropsides or rear gate... As you may know split crewca drop sides AREN'T cheap so i found a good complete set of bay single cab gates then set about cutting them up shortening them to suit the crew cab..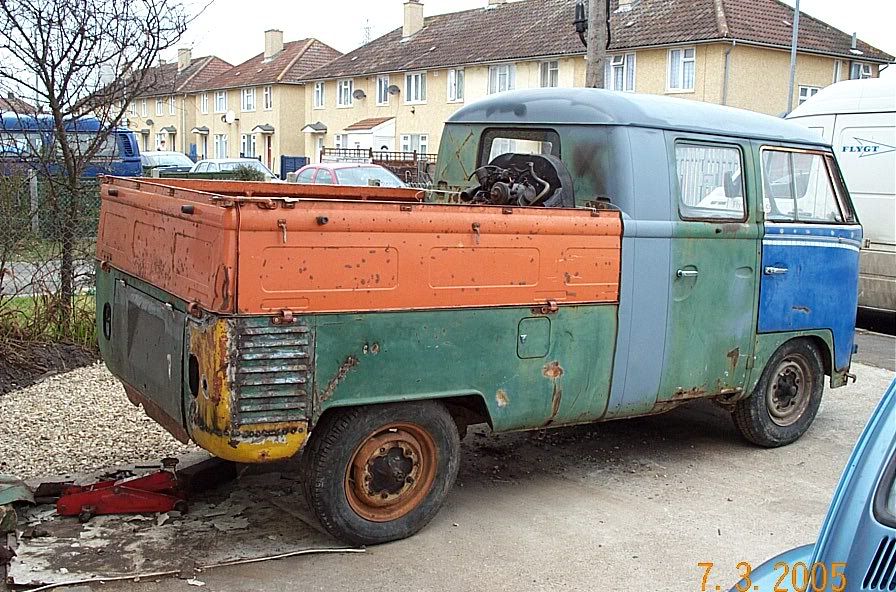 The complete cab floor was kackered so i got a OG floor cut from another van and i replaced that.. So was both outer sills..
The rear inner floor was rotten so that was cut out and i had so sheet metal cut and folded to suit and welded that in..
The lower front panel was also replaced at the same time..
Bit of body prep and some primer to the front half. And a set of white BRM's 4.5's on 145/65's and 5.5's on 195/65's were added.
[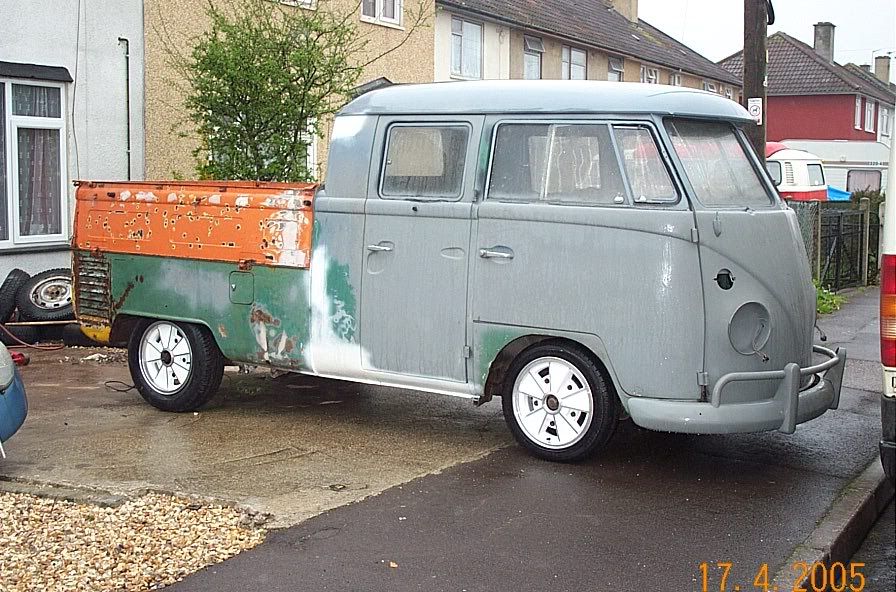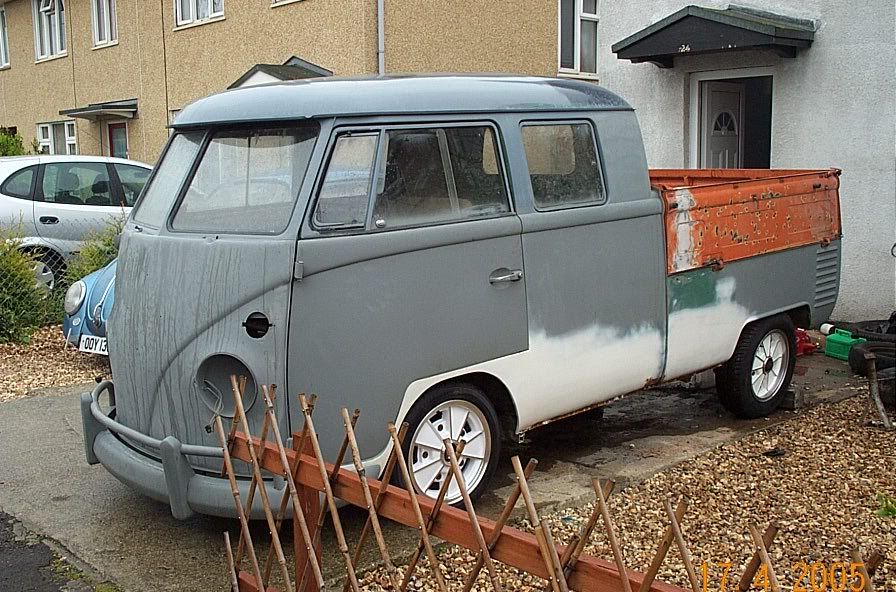 The O/S rear corner/quarter had taken a big impact and was to far gone for repair, crewcab rear corners are a totally different shape and profile to split buses so i searched and searched for one but couldn't find one GOOD one... I could only find 3 shagged ones so i got them and cut them about welded them in place to make one good one, i also had to jack the chassis leg out straight to get the engine lid in to shut..
The rear quarter was really badly warped so that got heated up and body jacked from the inside and a nuts load of panel beating to the quarter and corner.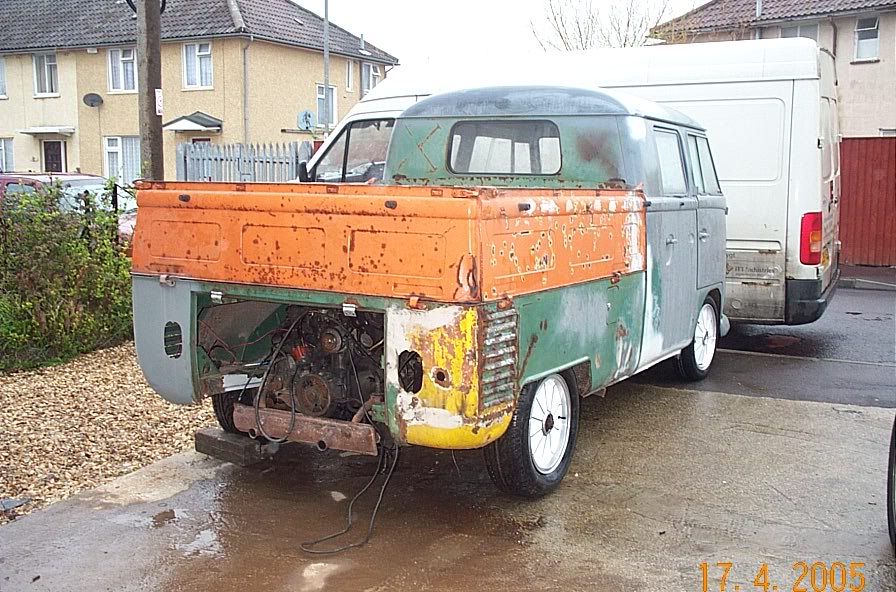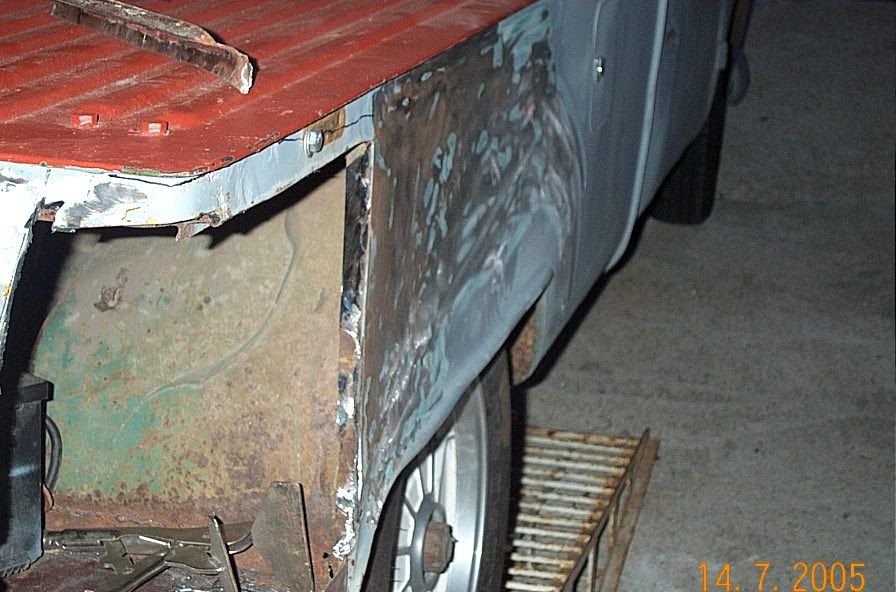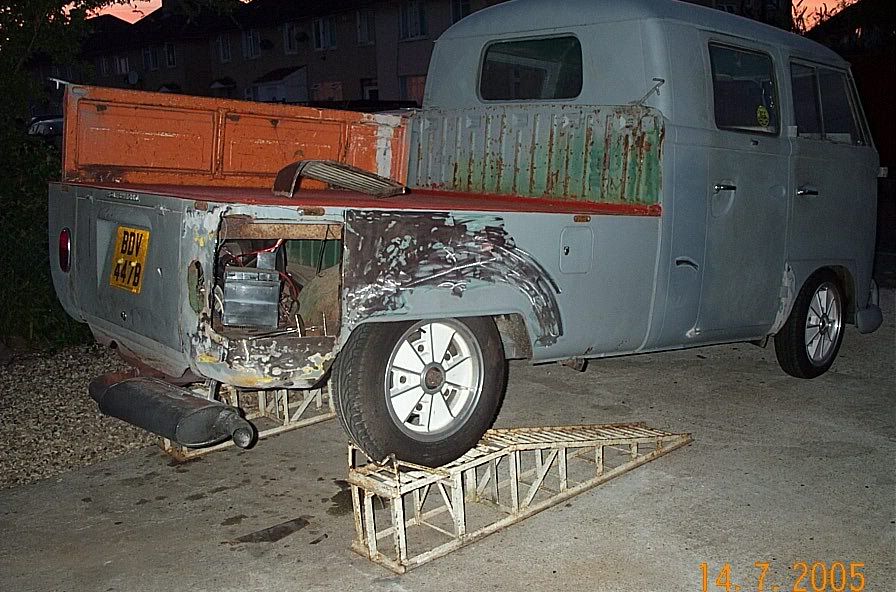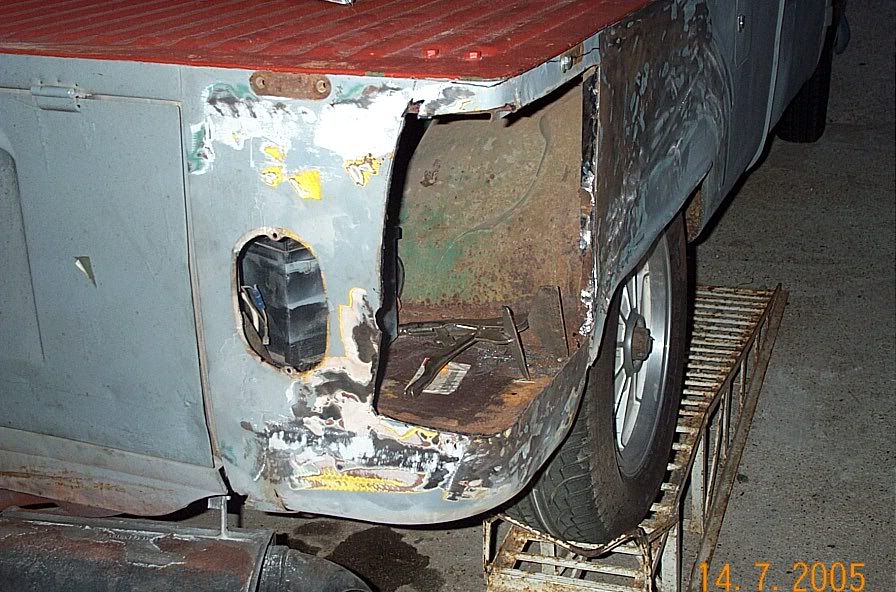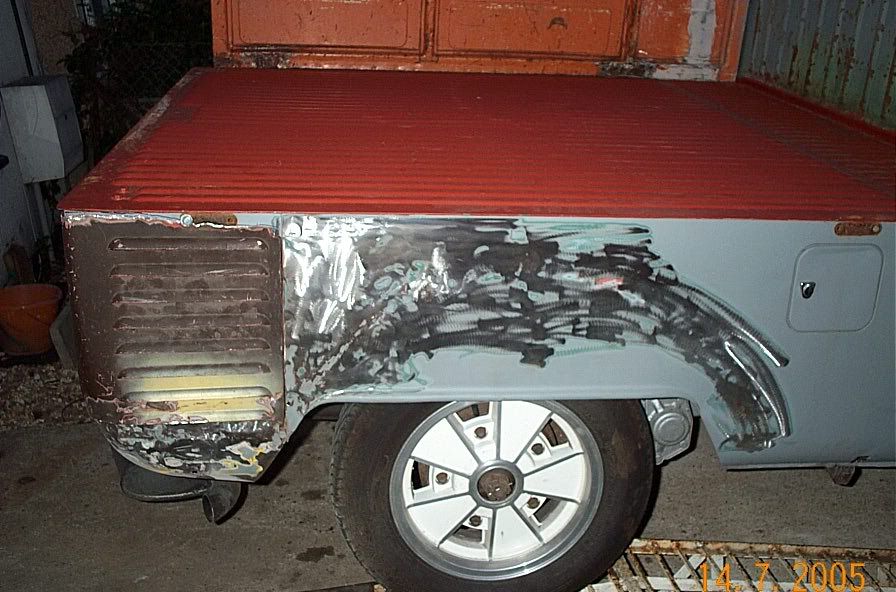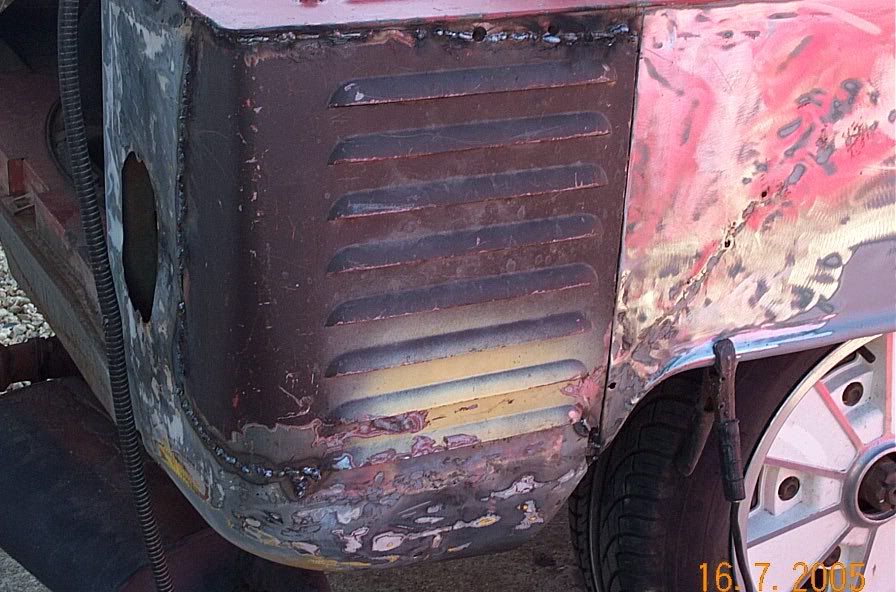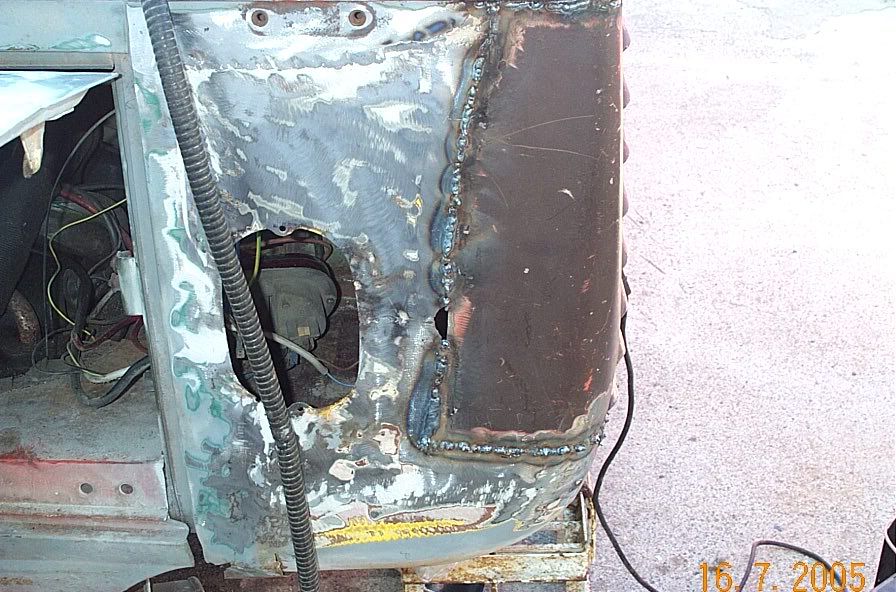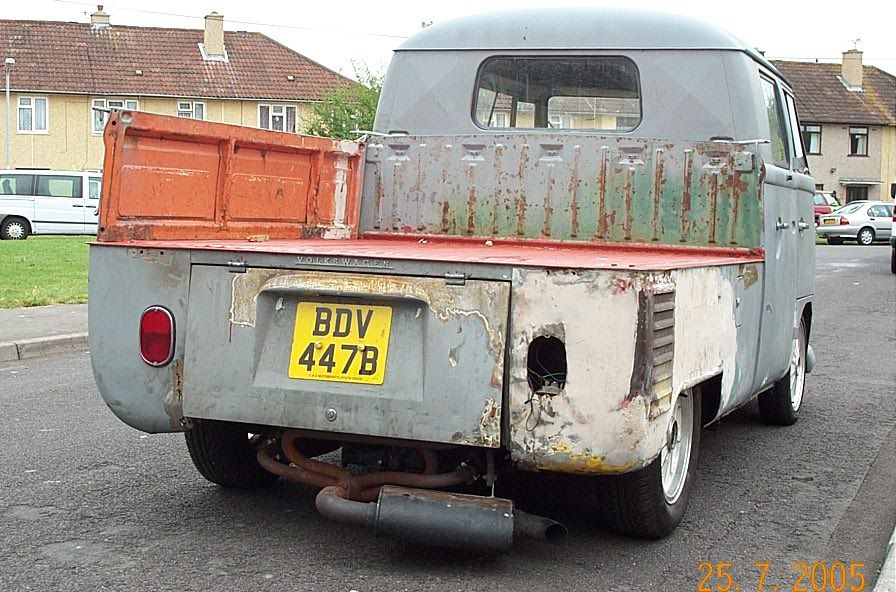 The seats were a bit worse for wear so i got them retrimmed in Cream with brown piping..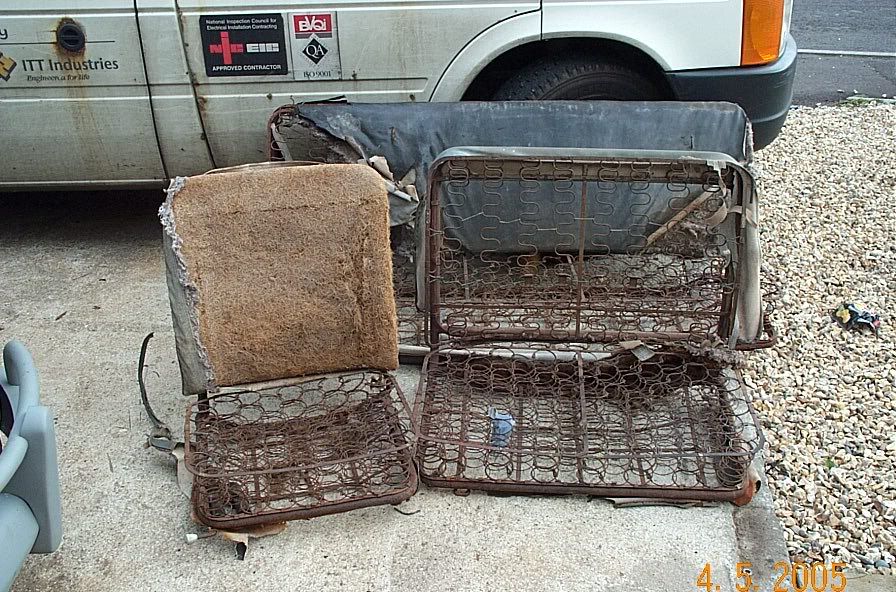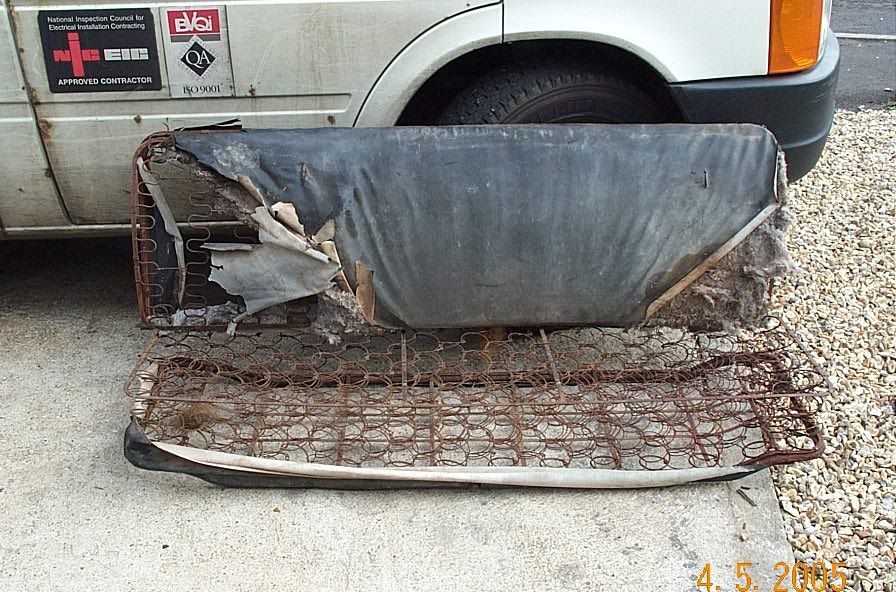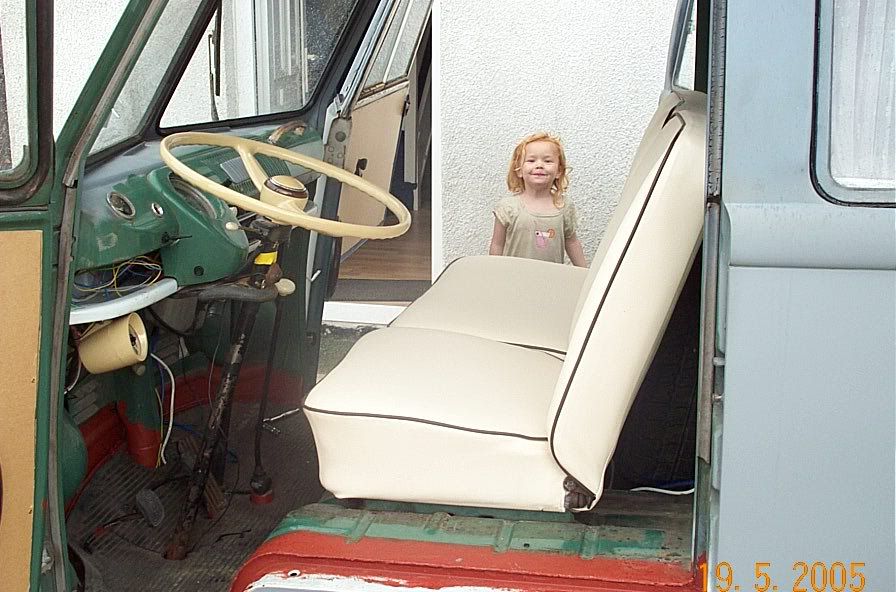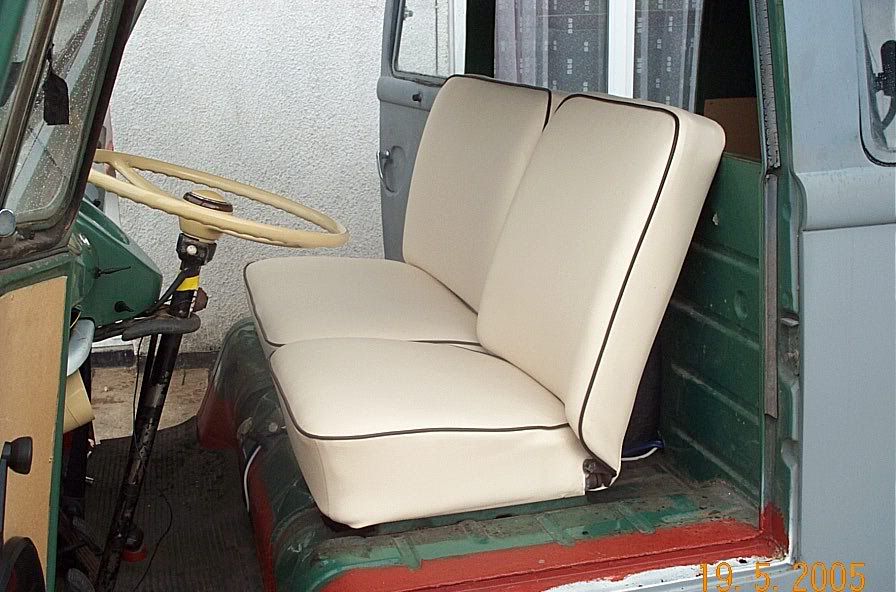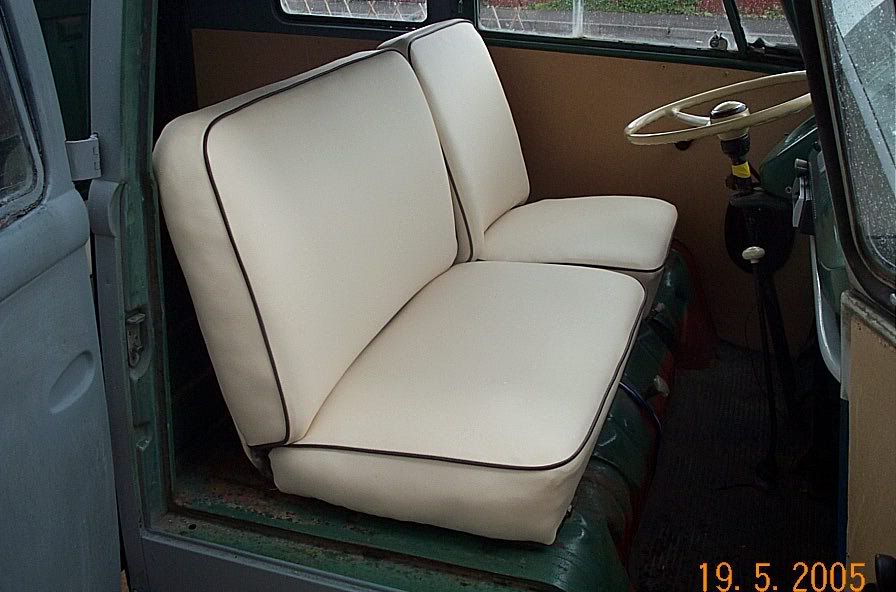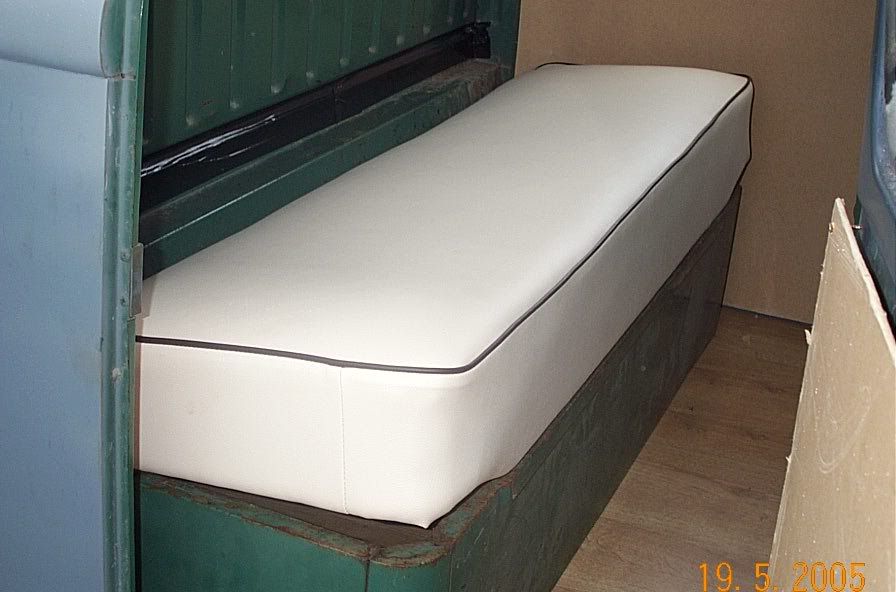 I had to drive her to Exeter to get her inspected once she passed the MOT so i put her in primer..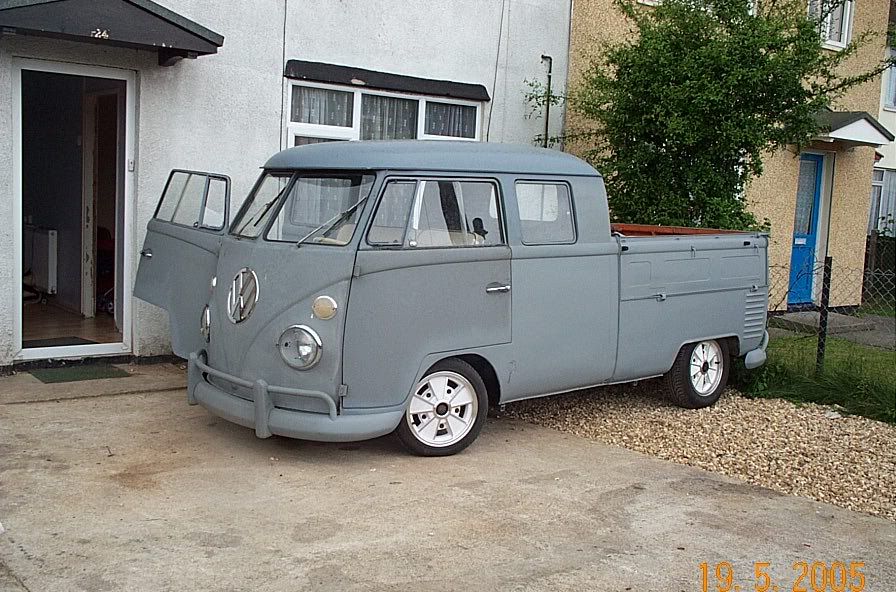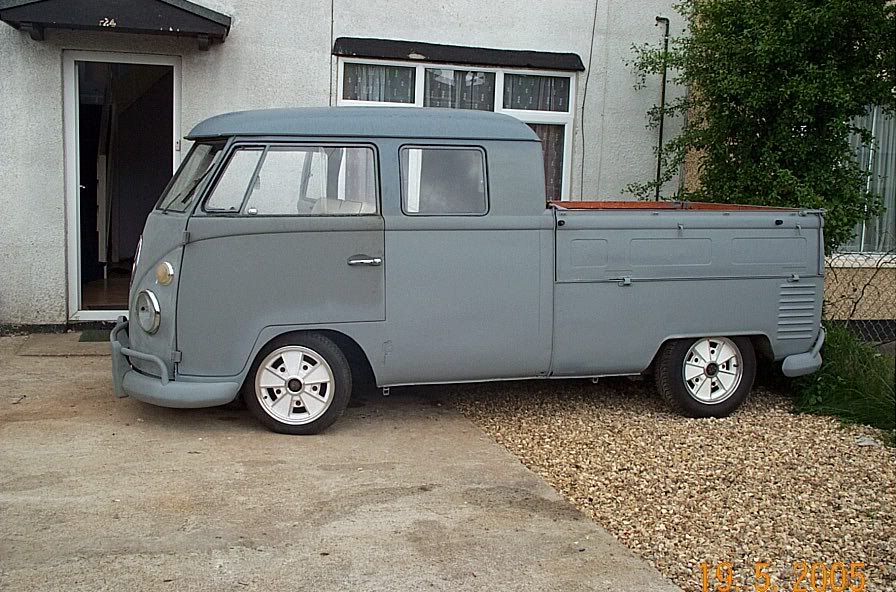 I didn't like the stock rear running gear so i straight axled her using a GT box ect also rebuilt all the brakes, lines, master cylinder and cables.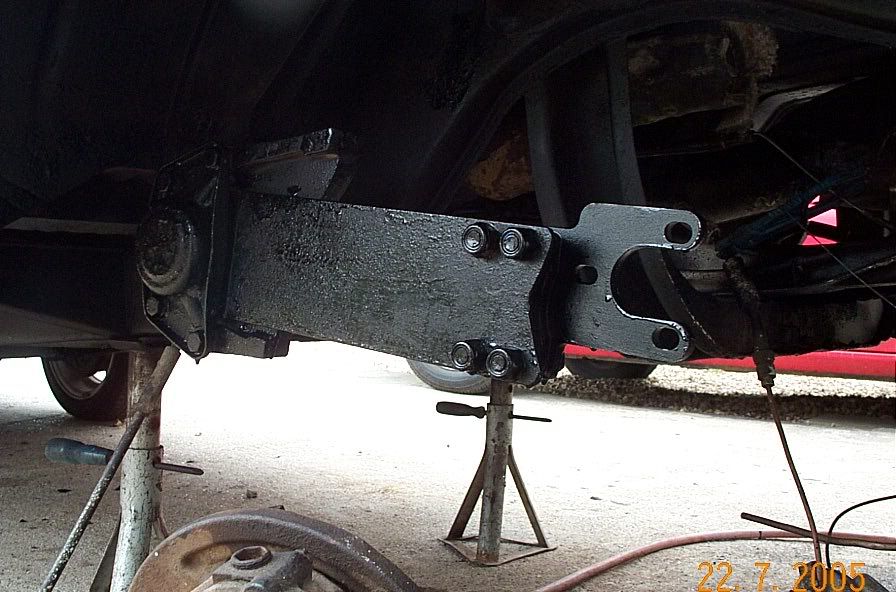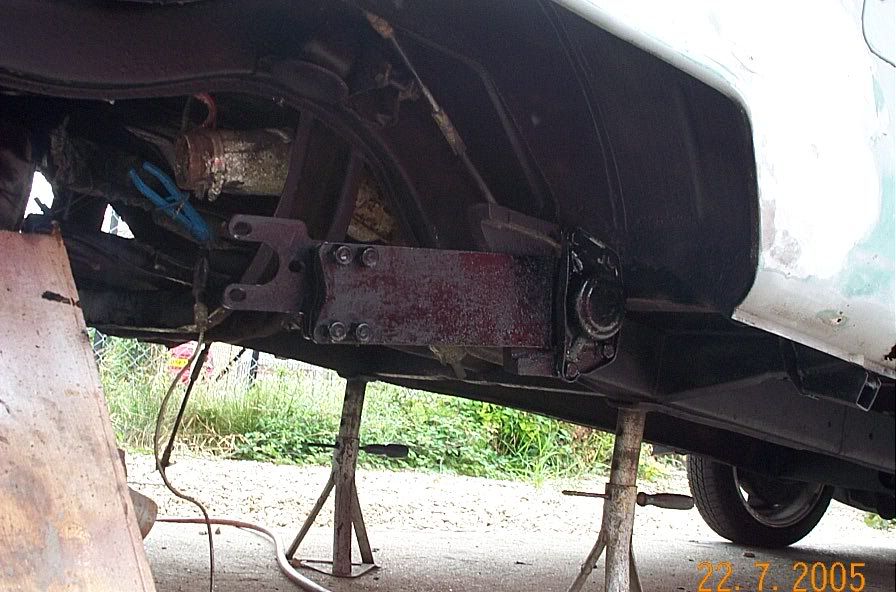 Frizz got me a set of Chrome Radars with 175/50's ad 195/65's, and a set of rebuilt flipped dropped spindle's with new K+L pins..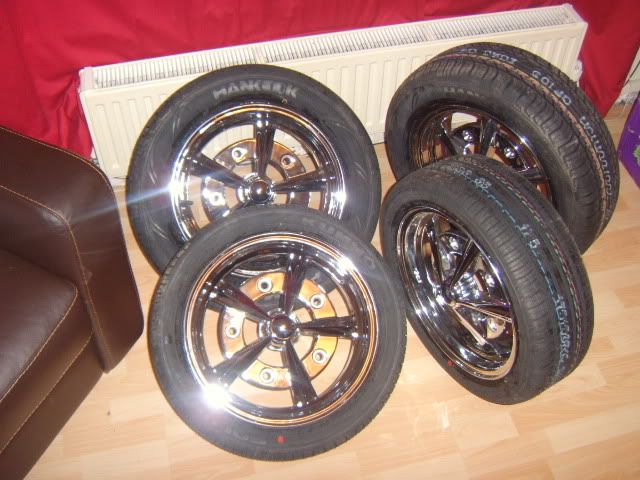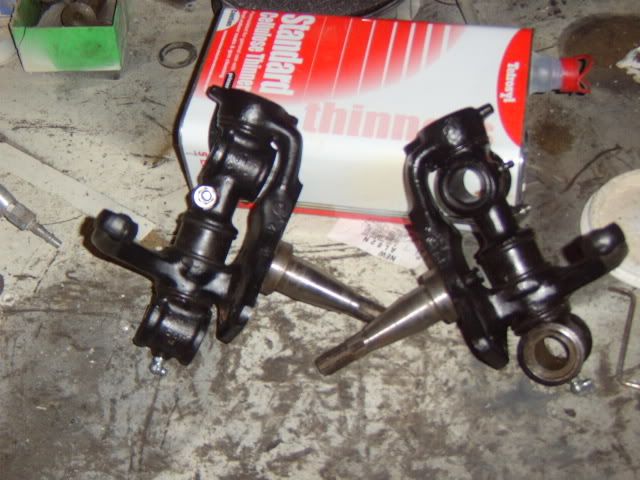 Insides all painted then carpeted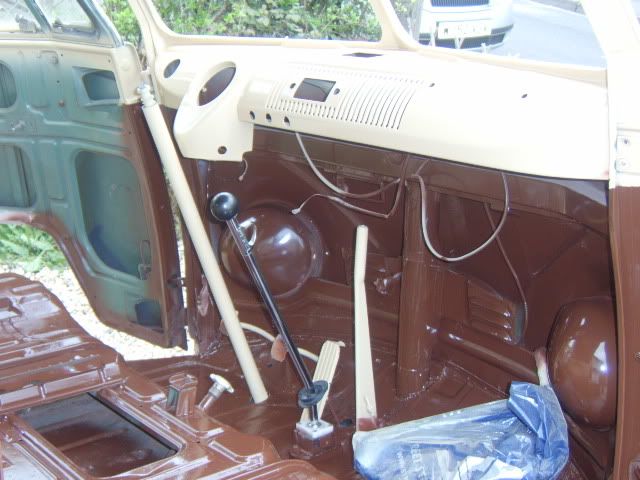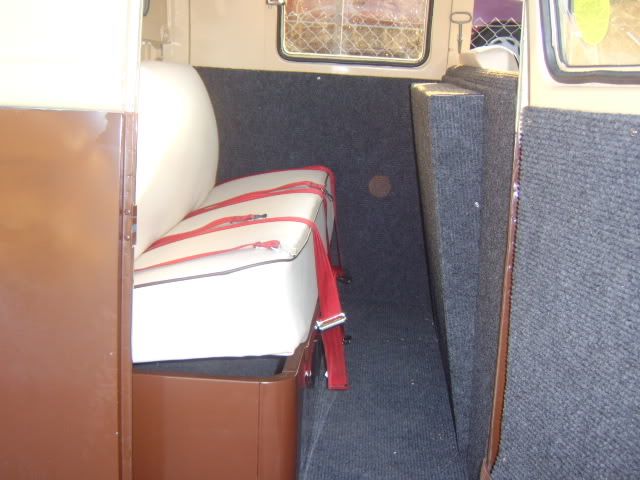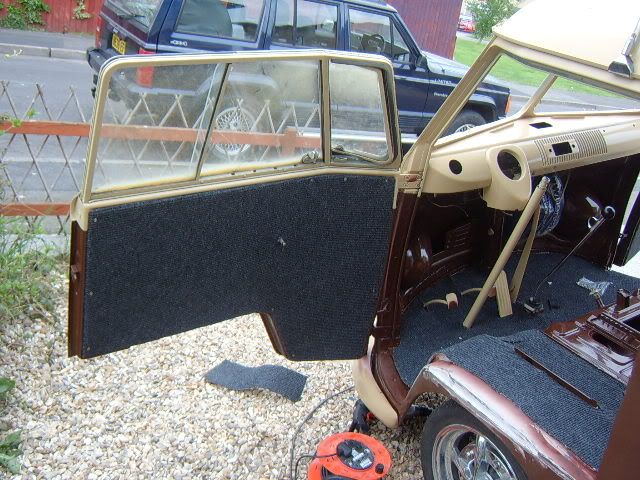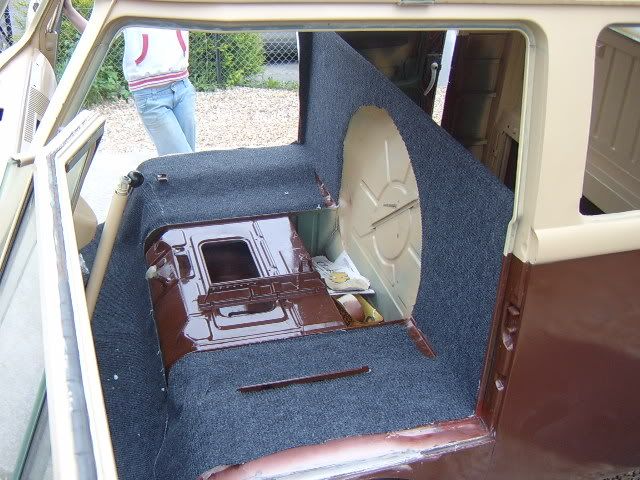 I then had to flip her on her side to raise the steering box, and a couple little repairs to the inner sills and paint the whole underneath in chassis black..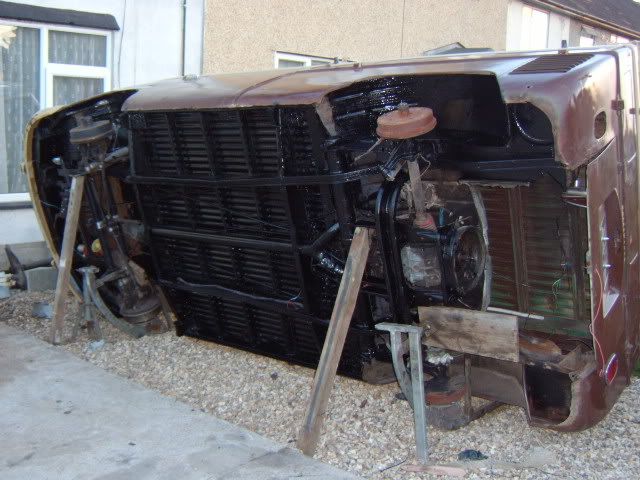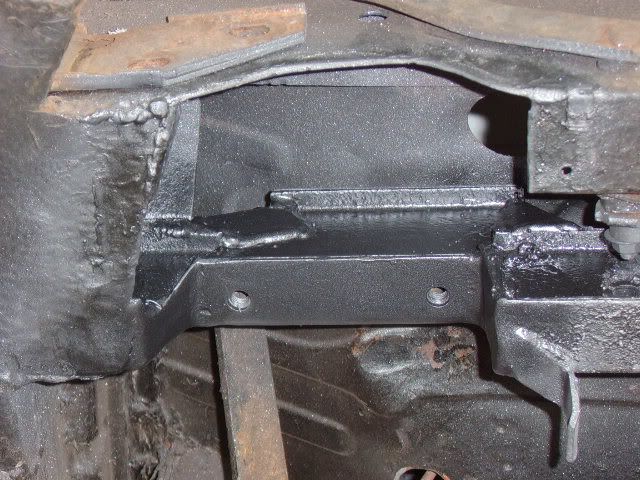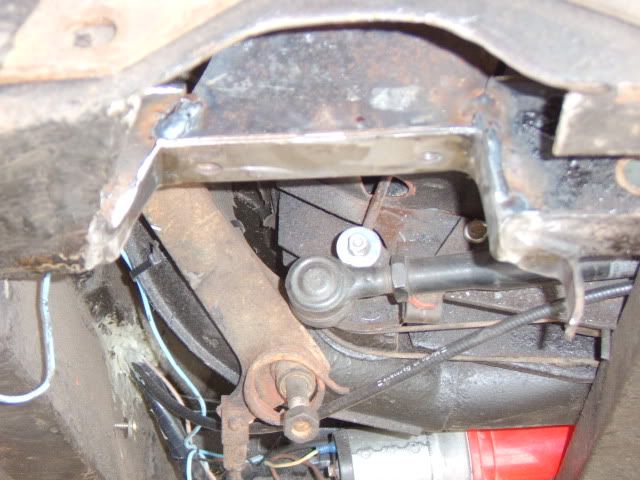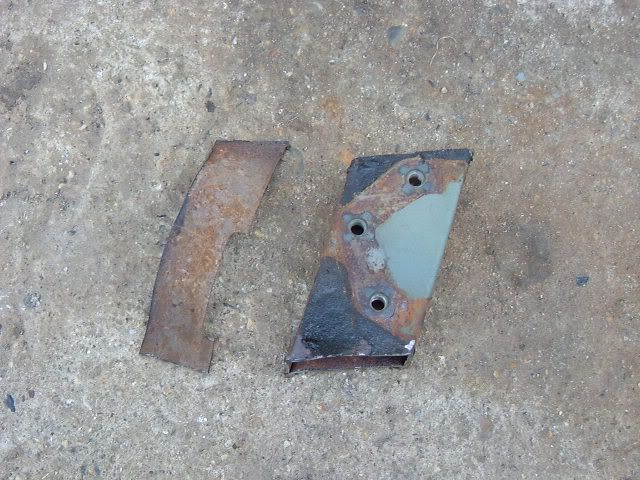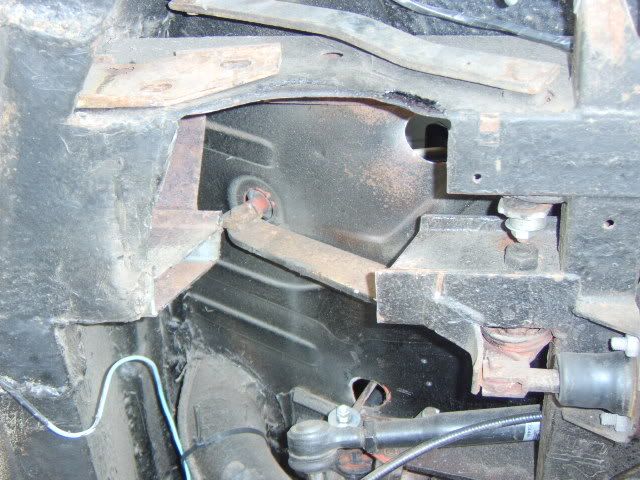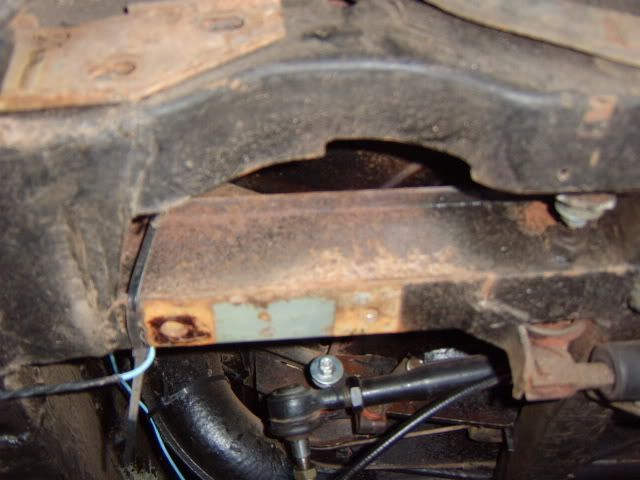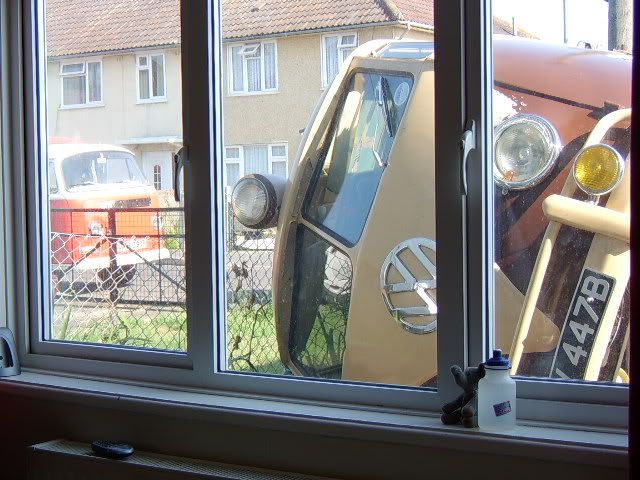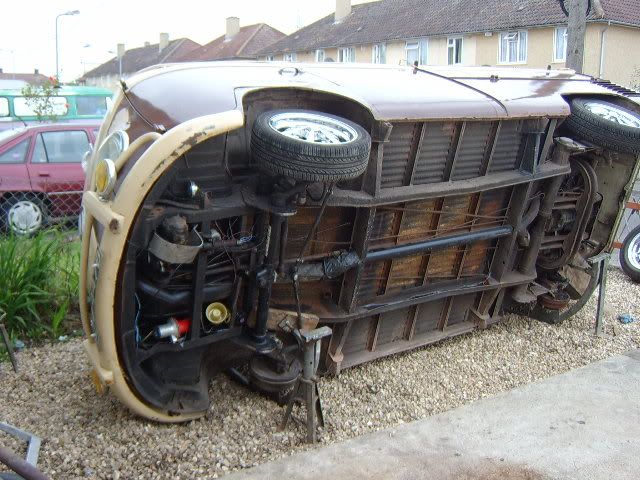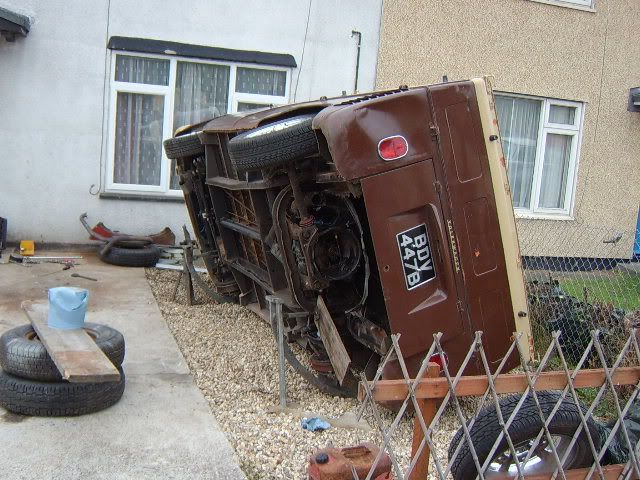 And a 4" narrowed adjustable beam was called for aswell..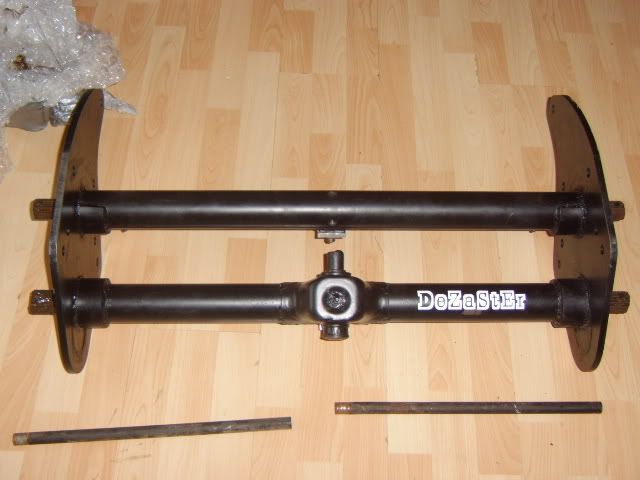 Then time came to get her in paint Brown and Beige..
Primed
Then guild coated and then flatted back nice and smooth..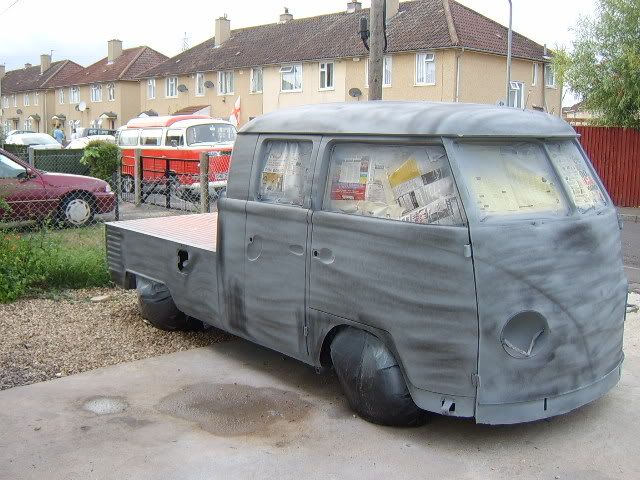 The top painted Beige.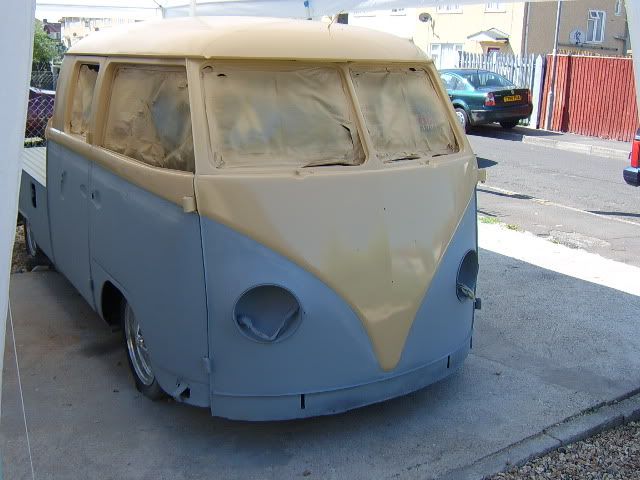 Then started the bottom in Brown.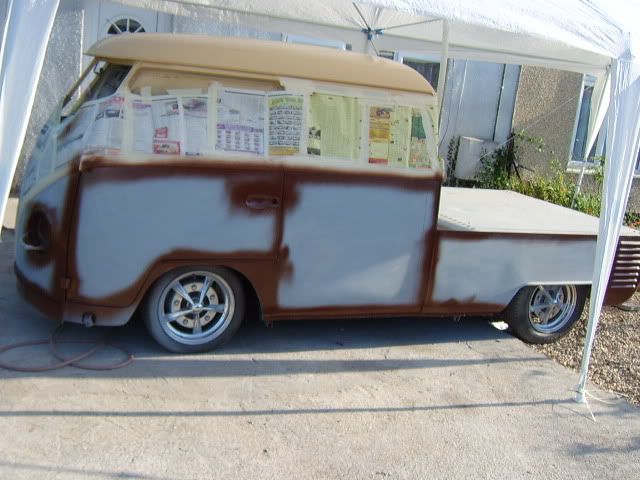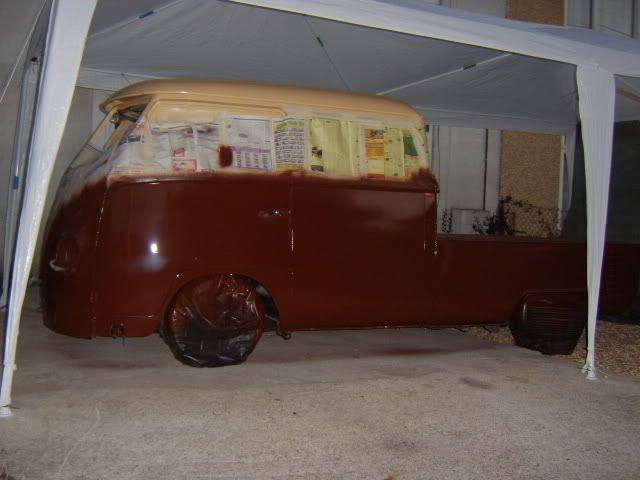 All painted.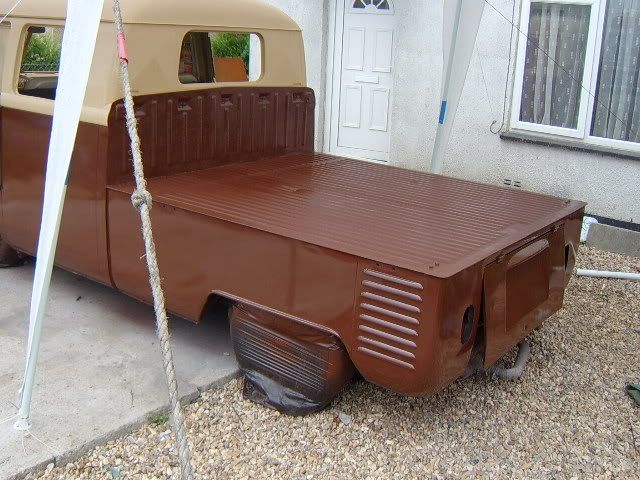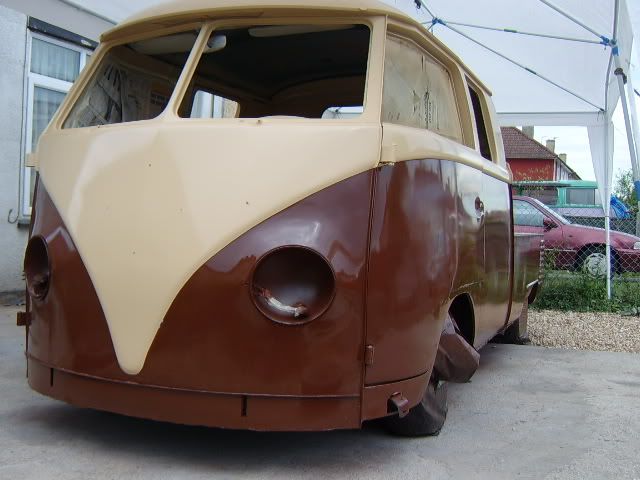 Going back together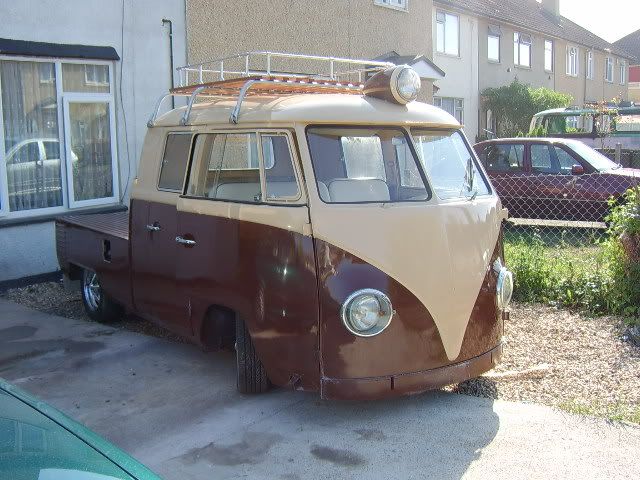 All finished and a nice trip to Newquay was called for..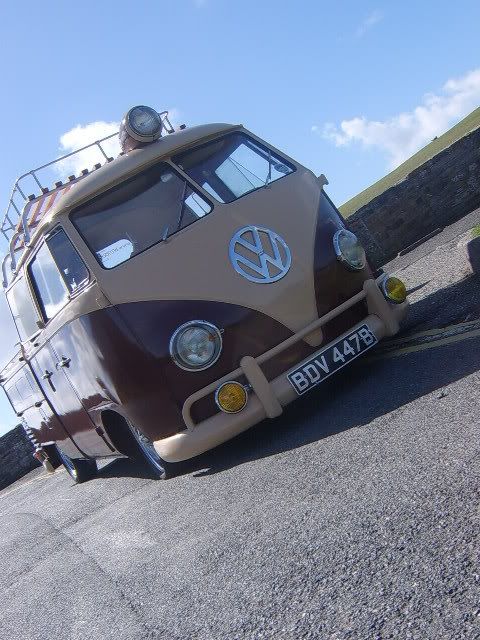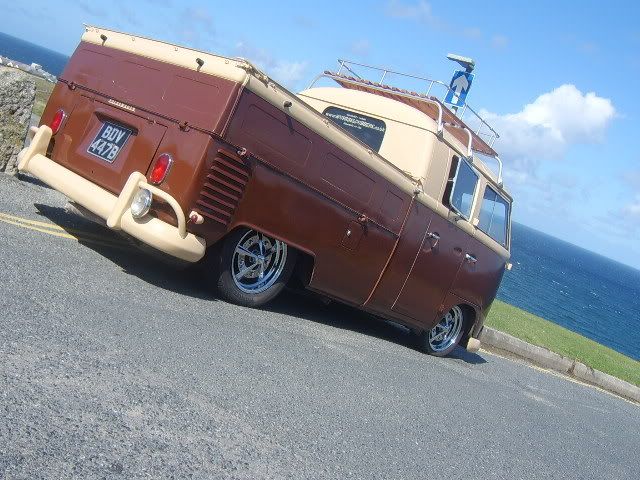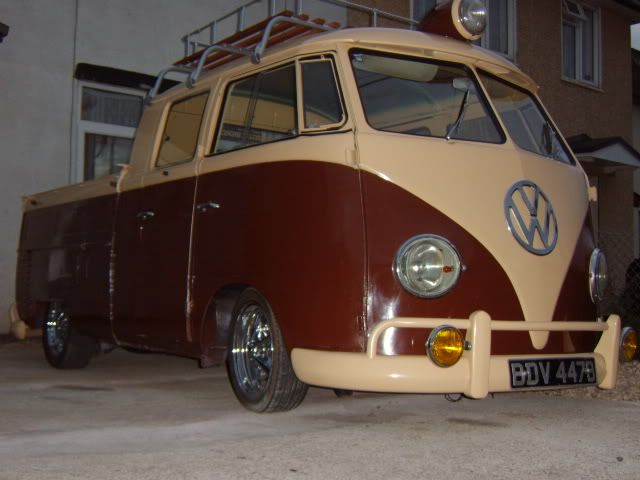 A few more pics as she is now...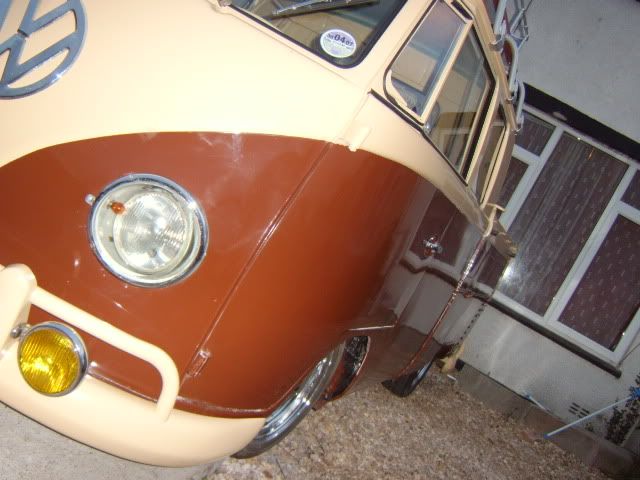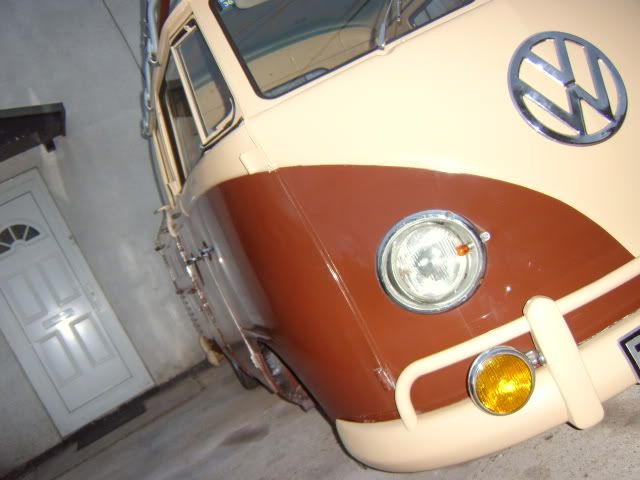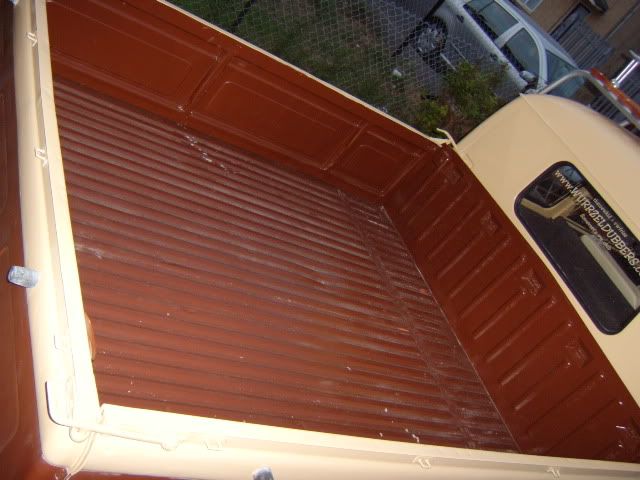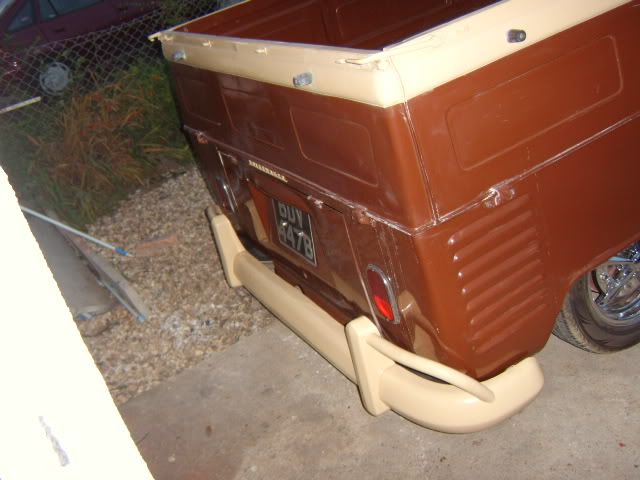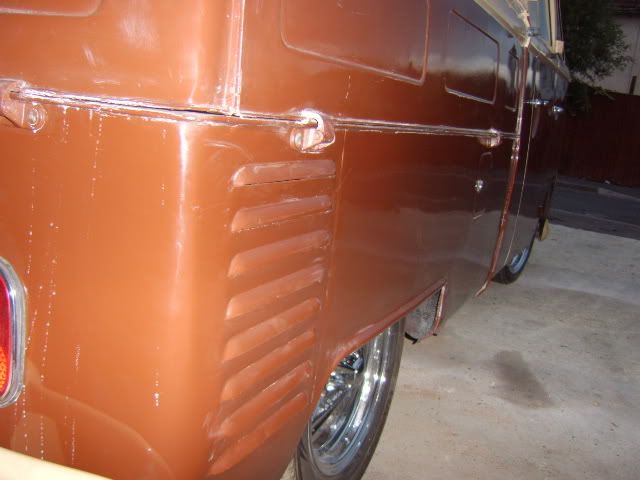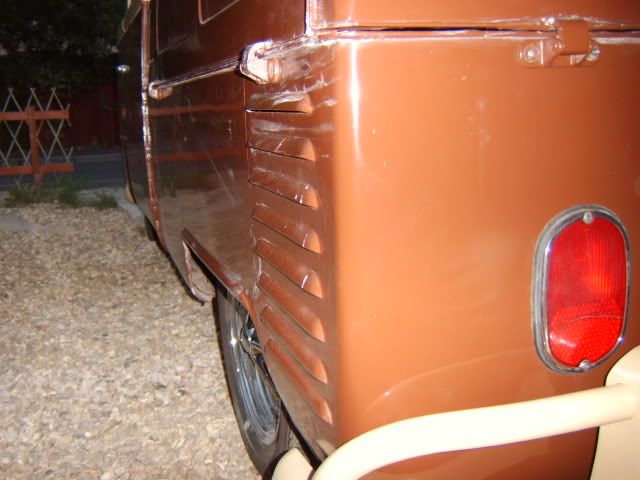 Full spec list...
Full respray in Rattan beige and Russet brown.
Re-upholstered seats and re-trimmed interior panels and floor.
New 3 bow roof rack.
Chevvy roof light.
New window and door rubbers all round.
New polished alloy rear pop outs.
Near mint pair of door tops with new seals.
Set of chrome radars and tyres.
VDO oil pressure, oil temperature, cylinder head temperature guages with senders and rev counter fitted.
72 row external oil cooler with electric fan, filter head, thermostatic switch, CB performance high pressure oil pump with inlets and outlets for the cooler and filter and all the hardware needed.
Turbo trip exhaust wrapped in exhaust wrap.
Chassis painted black.
Raised the steering box.
Lowered front and rear. Straight axled. Drop spindles with new king and link pins.
Rebuilt 4" narrowed front beam.
Tubbed aches.
Front and rear brakes have been rebuilt. New drums, wheel cylinders, shoes, adjusters, flexi and solid pipes and all hardware. New master cylinder and bottle.
New wiring loom.
New 1600 heads, pistons and barrels, new clutch, new alternator, new carb, fuel pump, 009 dizzy and has had a full service and tappets and tune done.
Suspension and steering has been rebuilt.
Beetle GT gearbox.
Variable speed wipers.
EMPI trigger shifter.
6 red seatbelts with wolfsberg crest on them.
US spec lights.